Everything You Need to Know about Honda Motorcycles and How to Transport Them
Honda has been around for many years, and every year they come out with a new motorcycle lineup that varies from the previous years. There are eight major bike categories for the 2022 Honda lineup, all of which have different models within the group. The eight major groups are Touring, Adventure, Cruiser, Standard, Supersport, Sport, Minimoto, Dualsport, and Scooter.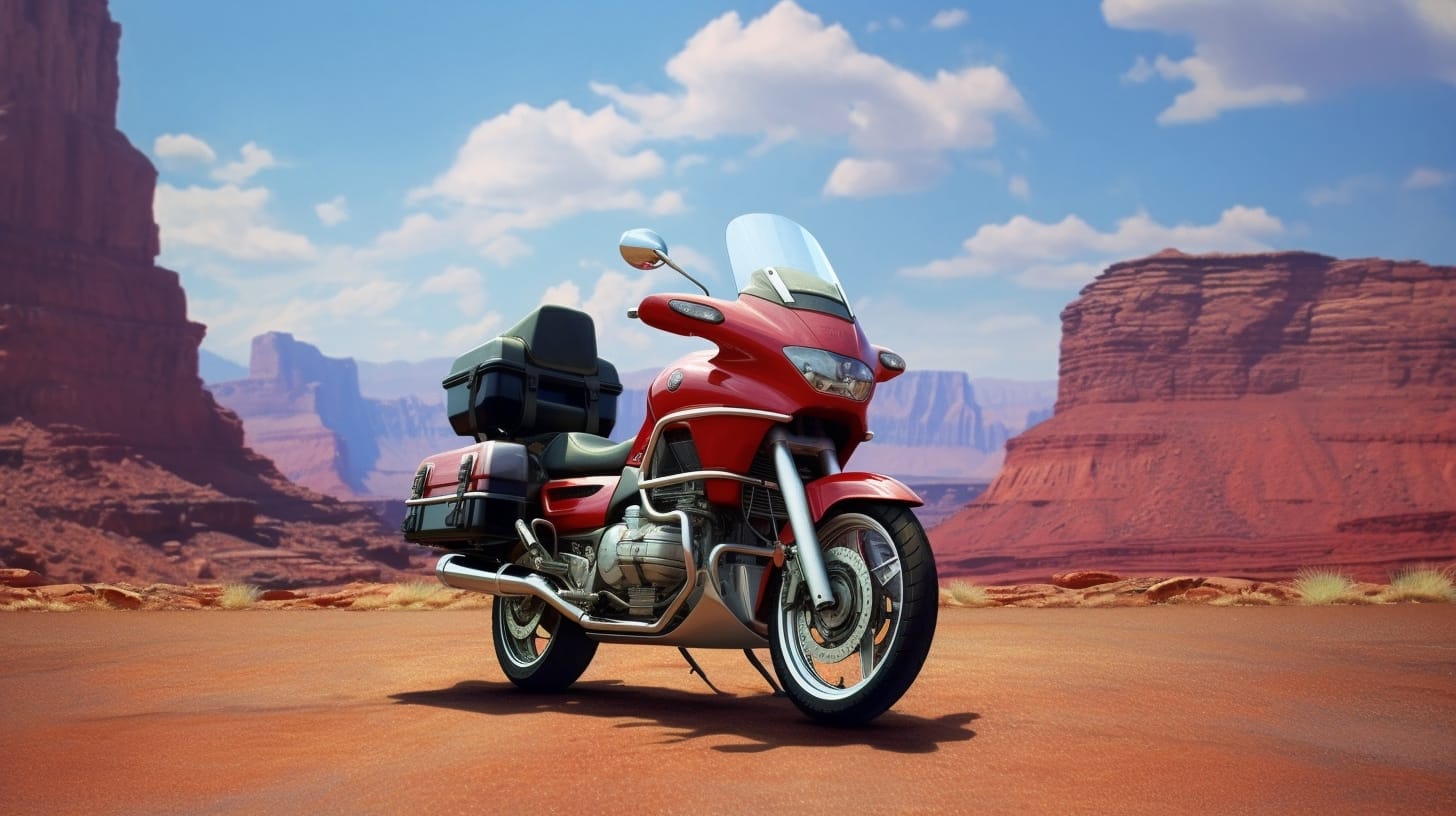 1. Touring
2022 Honda Goldwing
There is very little difference from the 2021 model, besides the different color option. However, the 2022 model does not have a manual transmission model. The MSRP of this bike starts at $25,300 USD.
2022 Honda Goldwing Tour
There are three different models to choose from, which are similar to the 2021 versions. Unlike the regular Goldwing, the Tour does offer a manual transmission with a higher starting MSRP of $28,500-$32,800 USD.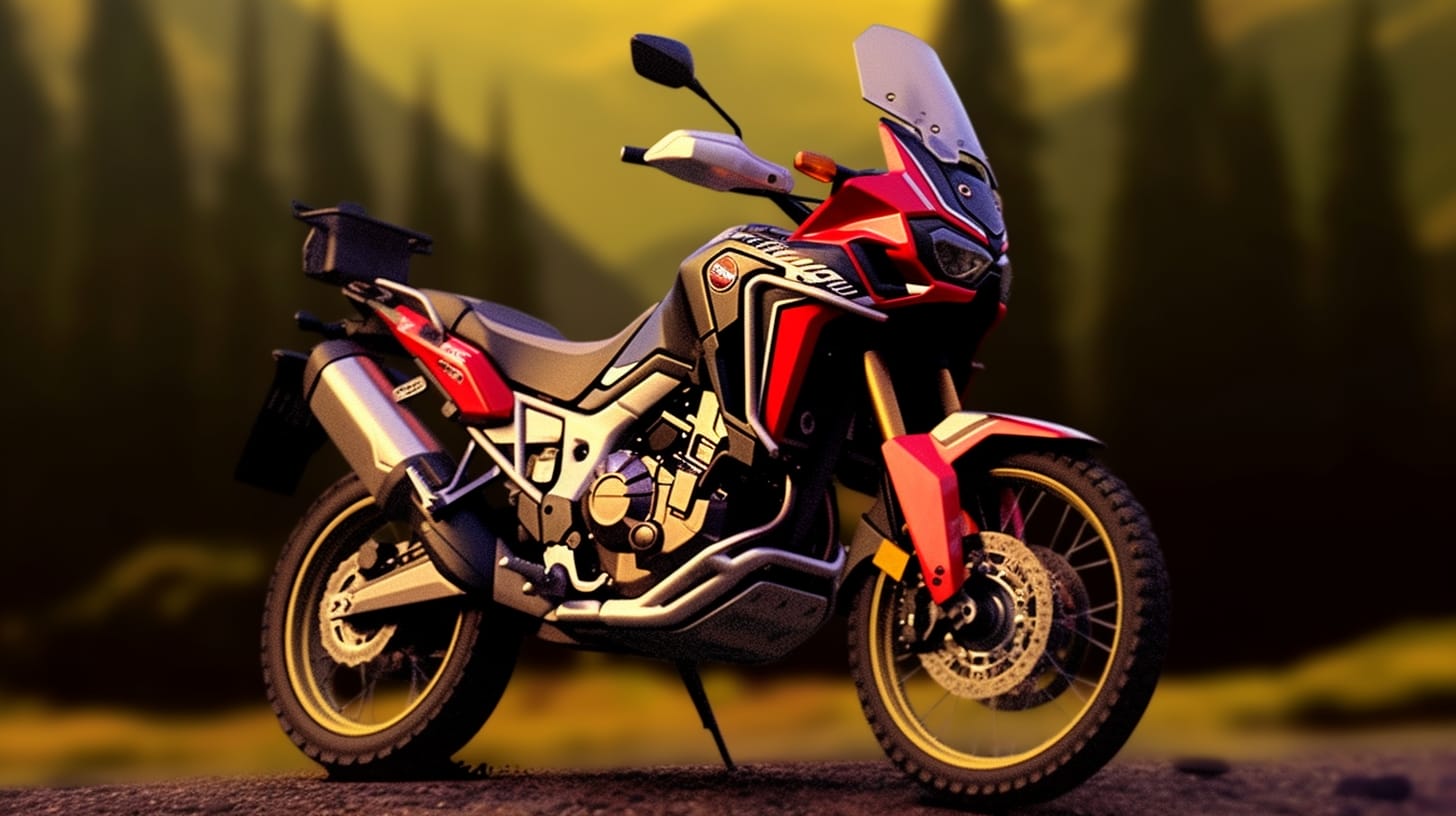 2. Adventure
2022 Honda Africa Twin
The Twin received some minor additions like a rear carrier in the standard model, Apple CarPlay® and Android Auto™, and is available in both manual and DCT versions. These changes do come with a slight increase in price from the 2021 version without an MSRP of $14,449 USD. Consumers should happily note the increase if only $100 more than the previous year!
2022 Honda Africa Twin Adventure Sports ES
Other than the addition of Apple CarPlay® and Android Auto, there are no changes from the 2021 lineup. The MSRP of this bike is $17,299 USD.
2022 Honda NC750X
Virtually unchanged from the 2021 version, this model offers two transmissions: a conventional manual-clutch six-speed, or Honda's Automatic DCT. It is not go for its power thanks to the 745cc parallel-twin engine, and it's 23 liter storage unit. The MSRP starts at $8,699 USD.
2022 Honda CB500X
There were some changes to the 500x with the new inverted Showa SFF-BP fork and new dual-disc front brakes. It also comes with a lighter front wheel and lighter rear swingarm. The starting MSRP is $7,199 USD.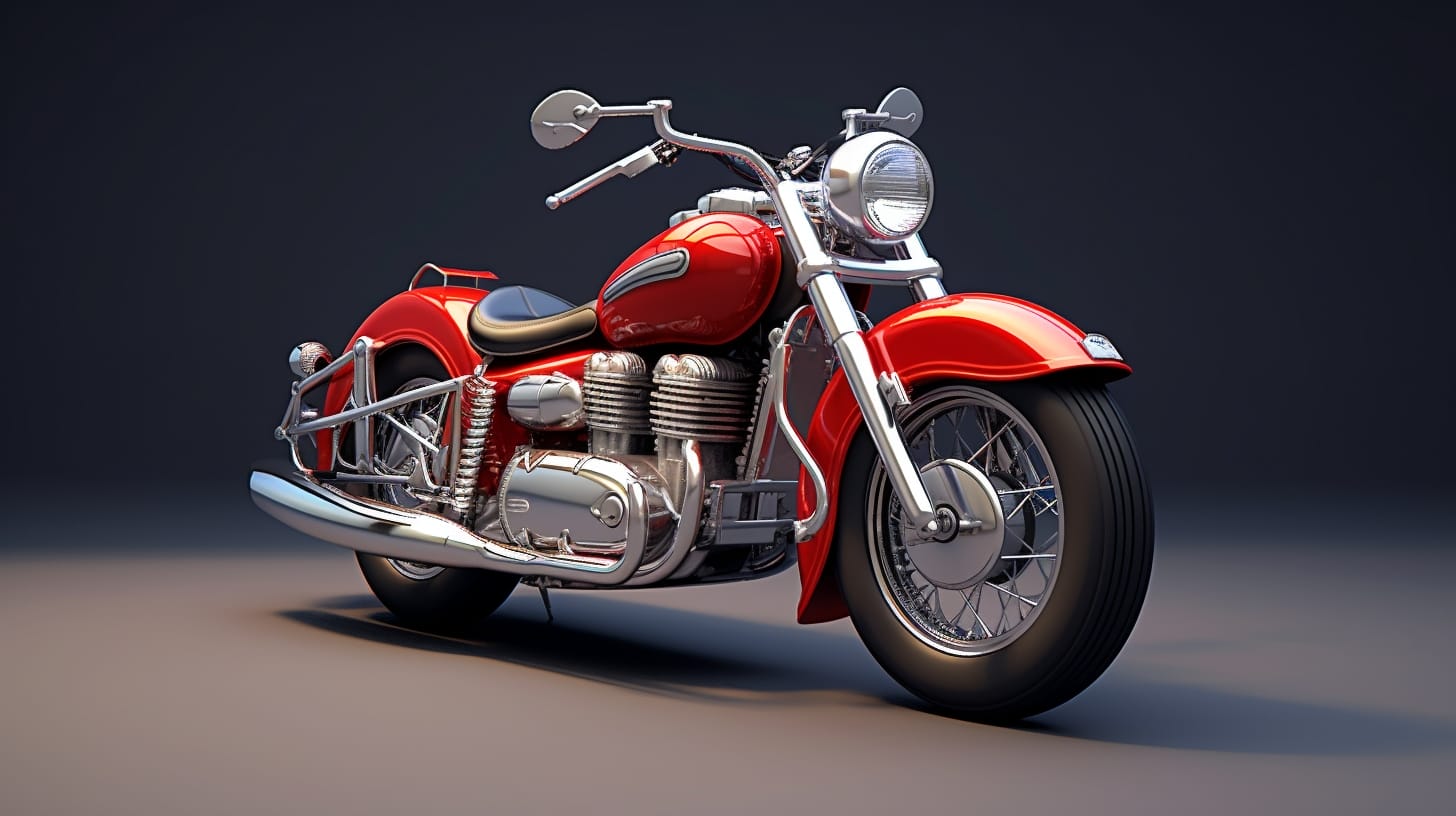 3. Cruiser
2022 Honda Rebel 1100
The 2022 model differs very little from the 2021 model as it was a new addition last year. The standard model comes with many technological features like Cruise Control and Honda Selectable Torque Control (HSTC), which allows the rider to choose from three different wheelie options. The MSRP starts at $9,399 USD.
2022 Honda Rebel 500
The only changes in this model are the color options of Matte Gray Metallic, Pearl Organic Green. The MSRP starts at $6,399 USD.
2022 Honda Rebel 300
There are no changes in the2022 model of this version, MSRP starts at $4,699 USD.
2022 Honda Fury
Reintroduced for 2022, the Honda Fury is powered by a 1312cc V-twin engine, you get plenty of torque from idle to redline. The MSRP starts at $11,499 USD, and if not available in Canada.
2022 Honda Shadow Phantom
Bringing back a classic for 2022, the Shadow Phantom offers comfort with low seats and a pullback handlebar, while offering a 745cc V-twin with a twin exhaust. The starting MSRP is $7,899 USD.
2022 Honda Shadow Aero
The Aero offers a look on the classics with fender lines, plenty of chrome, and a stunning two-tone paint job. The bike has a  745cc V-twin engine with great down-low torque and you could even be ordered with ABS braking. The MSRP starts at $7,799 USD.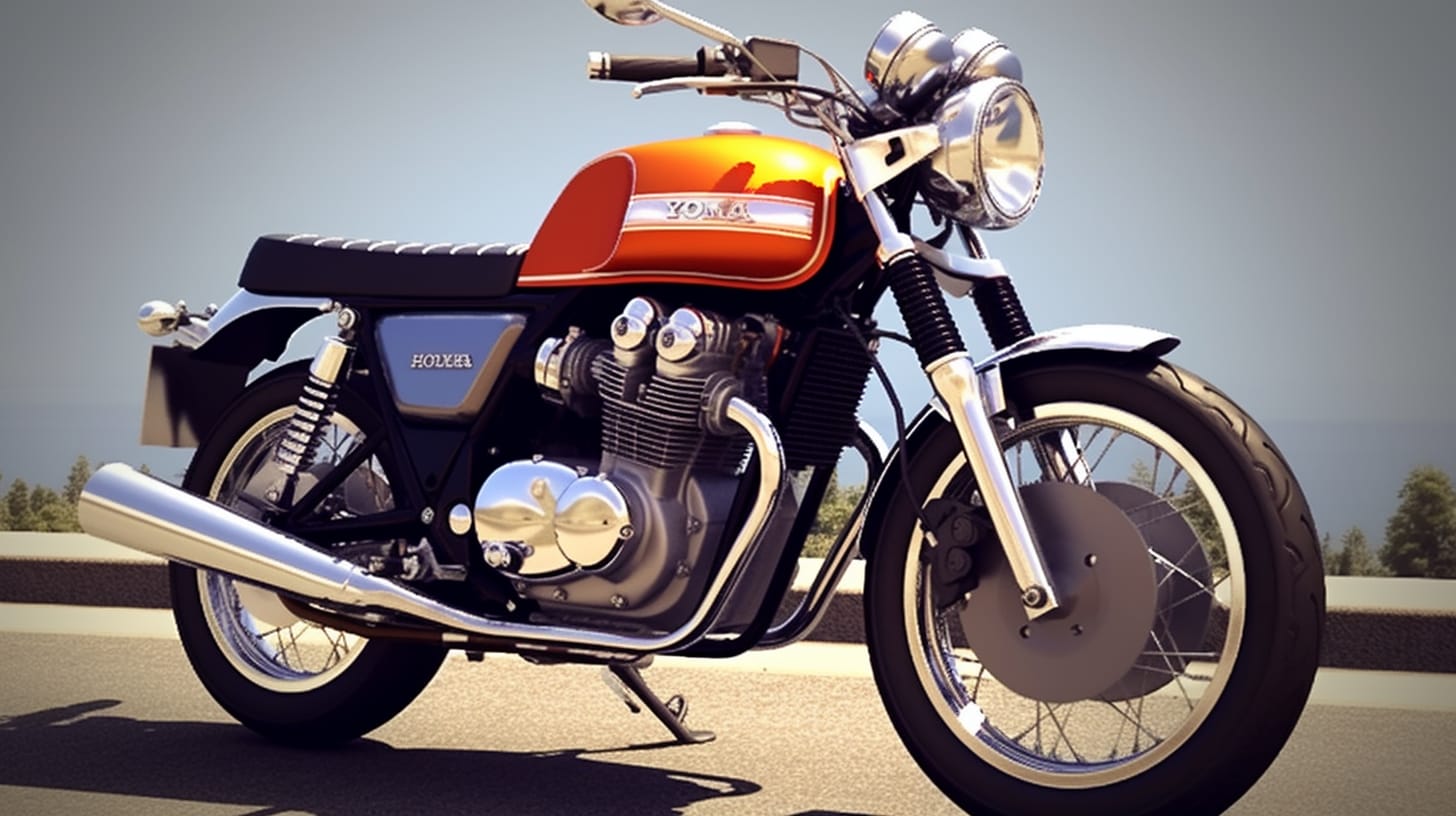 4. Standard
2022 Honda CB1000R
While somewhat similar to the 2021 model, the 2022 model does offer a redesigned LED headlamp and has improved alloy wheels. The 2022 model offers four different throttle-response modes: standard, sport, rain, user. Finally, Honda has added a new TFT display which is excellent for the more riders who enjoy including tech in their bike. The starting MSRP is $12,999 USD.
2022 Honda CB650R ABS
With the combination of pure sportbikes and sporting naked, the 2022 model does not differ from the 2021 model. The bike offers a 31.9 inch seat height and can handle a 445 wet weight. The MSRP starts at $9,299 USD.
2022 Honda CB500F
The CB500 does see a lot of improvements from the 2021 model, which includes a 41 mm Showa upside-down SFF-BP fork, dual front brake discs with radial mount four-piston calipers, and lighter wheels. Furthermore, the ABS is now standard with this model. The starting MSRP is $6,699 USD.
2022 Honda CB300R
There are no differences between the 2021 version to the new 2022 model. The starting MSRP is $4, 949 USD.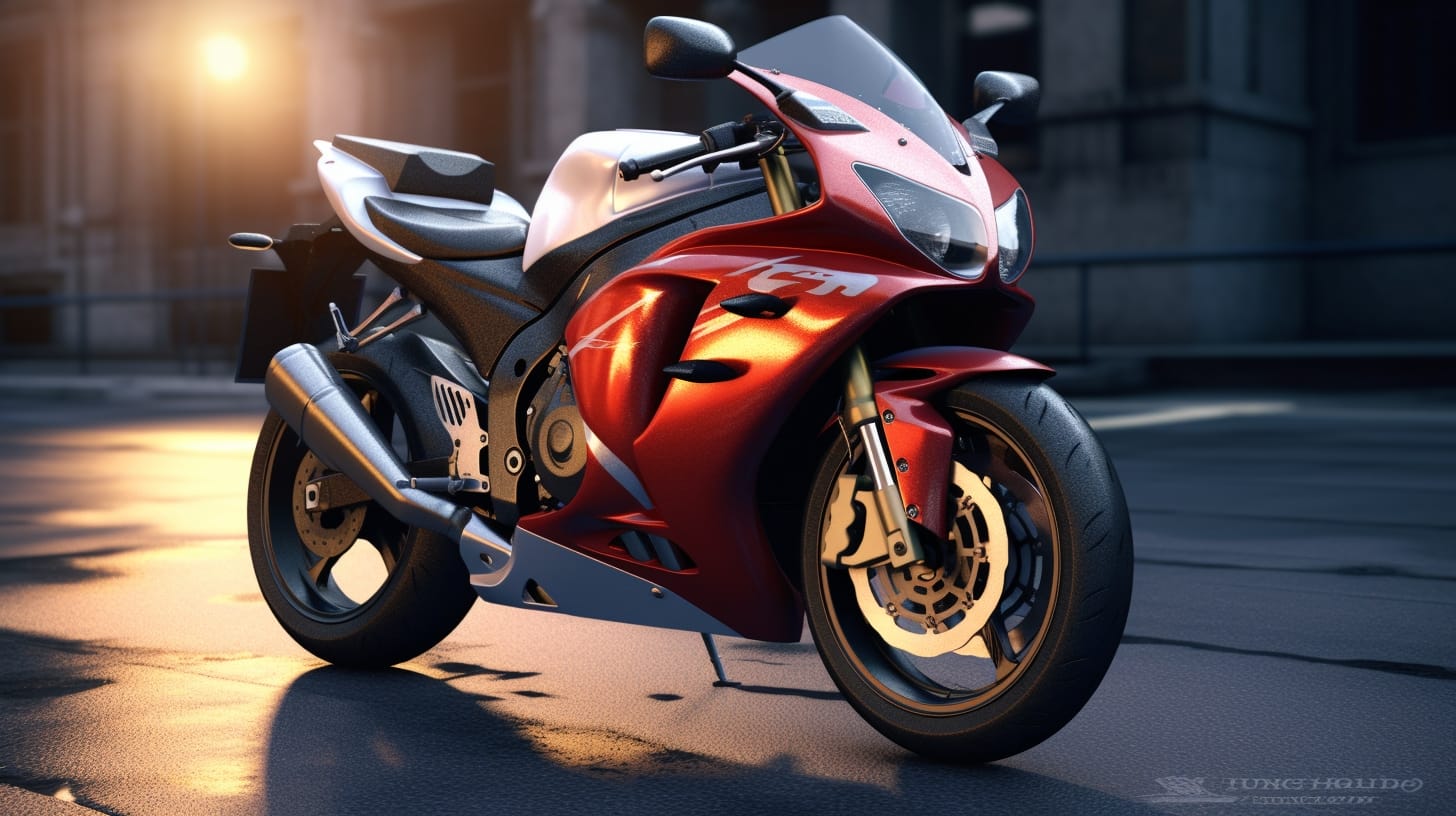 5. Supersport
2022 Honda CBR1000RR-R FIREBLADE SP
This special anniversary version offers special graphics, a new engine intake port to allow for a higher mixture velocity and to boost midrange performance. The front brakes had some minor tweaks and this model is as close the public can get to the RC213V race bike – which calls for the highest starting MSRP of $28,900 USD.
2022 Honda CBR1000RR
There are no significant differences between the 2022 and 2021 models other than it is only available in Grand Prix Red. The starting MSRP is $16,499 USD.
2022 Honda CBR600RR
Again, there are very little differences between the 2021 and 2022 models with a slight increase in the MSRP at $11,999.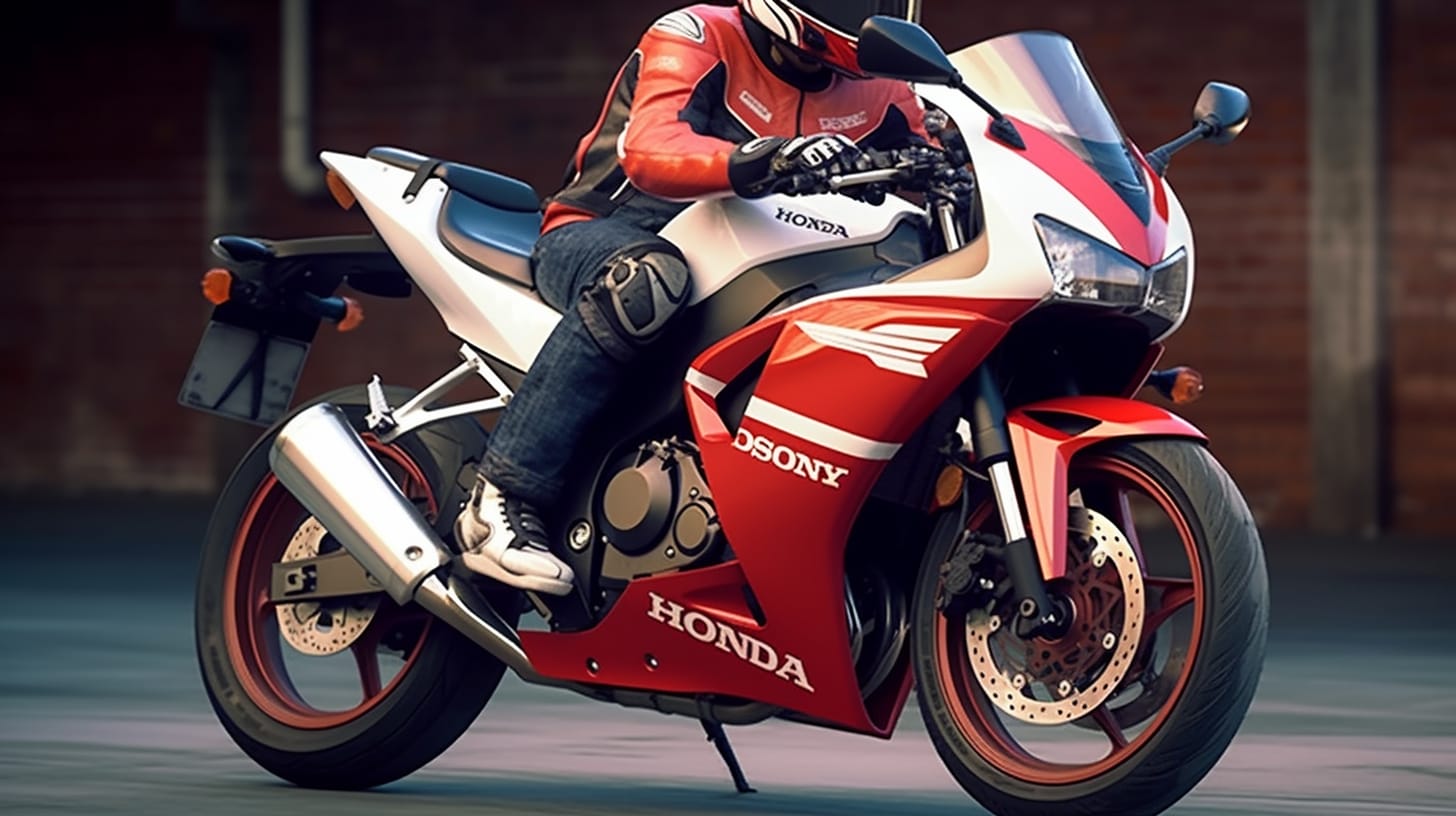 6. Sport
2022 Honda CBR650R ABS
Since the. 2021 model had received multiple upgrades from the 2020 version, there was very little to do for the 2022 version. It offers a 649cc DOHC engine with low to midrange torque and a 4.1 gallon tank. The starting MSRP is $9,799 USD.
2022 Honda CBR500R ABS
While the 650R receive little upgrades, the same can not be said for the 500R with a whole new front with a 41mm Showa upside-down SFF-BP fork, a lighter front wheel with new dual disc brakes with ABS standard. On the backside, the rear swingarm has been changed and dropped some weight. The starting MSRP starts at $7,199 depending on the model and color.
2022 Honda CBR300R
One of the cheaper bikes in the Honda lineup with an MSRP of $4,899, the CBR300R does offer many advanced features. Handling comes with ease with this bike due to the 286 cc liquid cooled single cylinder four stroke. The pro link offers a single rear shock that has five-position spring-preload adjustability.
7. Minimoto
2022 Honda Grom
The Grom saw a ton of revisions from the look, a revised engine, improved transmission, a larger fuel tank, and even a better seat. The starting MSRP is at $3,399 USD.
2022 Honda Monkey
With such great success with the 2021 version, the 2022 Monkey hardly changed, other than the color options available, and the price increased with an MSRP of $4,199 USD.
2022 Honda Super Cub C125 ABS
In a world of catering towards commuters, the Super Cub saw no changes from the 2021 version. It does offer a four-speed semi-automatic transmission that you shift with your left foot, like a traditional motorcycle. However, you do not have to worry about a clutch, it is touch and go like a car! The starting MSRP is at $3,799.
2022 Honda Trail 125 ABS
As the Trail saw many improvements in 2021, the 2022 version did not receive any changes. It does offer a fuel-injected 125cc engine, disc brakes, and a four-speed gearbox. The starting MSRP is at $3,999.
2022 Honda Navi
By far the cheapest Honda bike with a starting MSRP of $1,807, the Navi is the newest model to the Scooter lineup. Built to be simple with a 109 cc single and CVT transmission, it is one of the most approachable motorcycles one could find.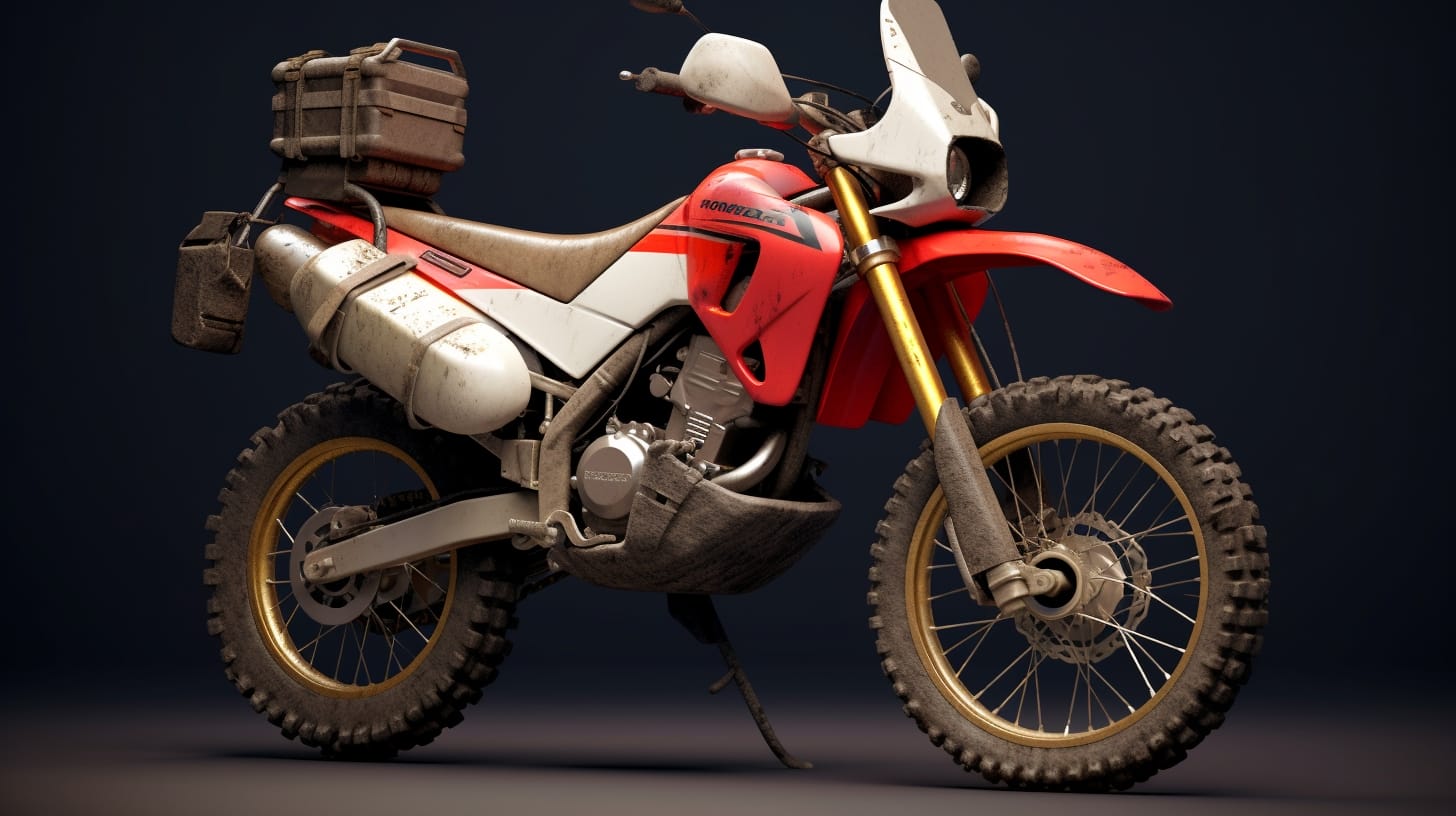 8. Dualsport
2022 Honda XR650L
The XR650L saw no changes besides the color options (white) with a 644cc air-cooled single-cylinder engine, the strong steel frame, and the long-travel suspension are a proven combo for traveling long distances. The starting MSRP is at $6,999 USD.
2022 Honda CRF450RL
Again, this model saw no changes from the 2021 version, and is essentially a dirt bike with a license plate! The starting MSRP is at $9,999 USD, which makes it the most expensive Honda Dualsport.
2022 Honda CRF300L
Easily the most popular option for Honda Dualsport, this model offers a 286cc Honda engine which gives about 27hp and 19 ft-lbs of torque. Despite its popularity, the MSRP is right. In the middle within this category at $5,349 USD.
2022 Honda CRF300L Rally
Essentially the same bike as the 300L, with the addition of bodywork inspired by Dakar Rally race bikes with a tall windscreen and hand guards. With these differences the MSRP does go up to $6,099 USD.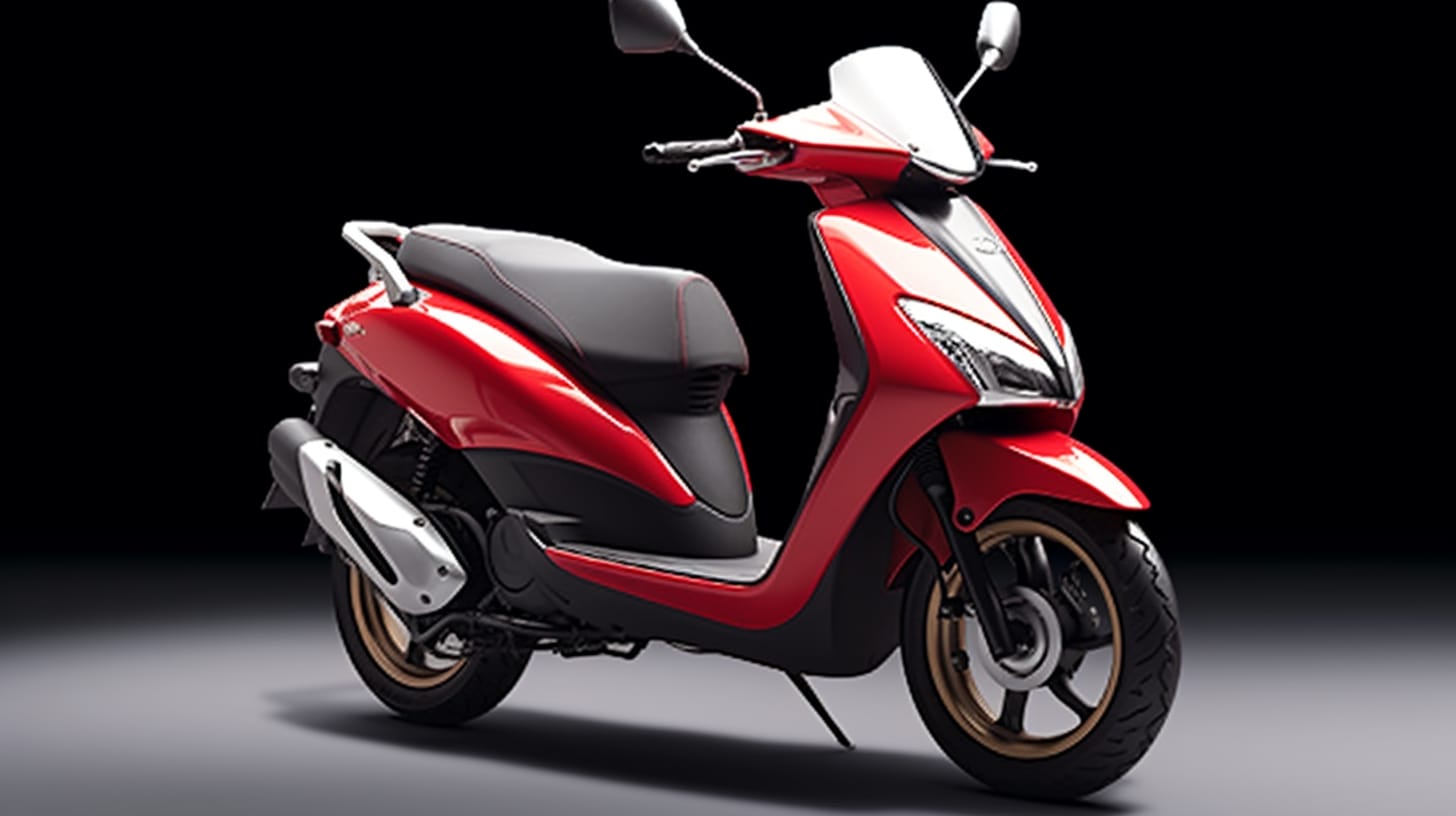 9. Scooter
2022 Honda ADV150
The top rated scooter from 2021 saw very little change, aside from the colors it is available in. It has a 149cc Honda engine, and excellent travel suspensions for a smooth ride. The MSRP starts at $4,299 USD for the top rated Honda scooter.
2022 Honda PCX
This scooter will be loved by commuters given its fuel efficiency. It is powered by a 156.9cc liquid-cooled 80º single-cylinder four-stroke. The seat is long with enough storage for a helmet, however the color options are limited with white. The MSRP of this scooter is at $3,899 USD.
2022 Honda Ruckus
The Ruckus is geared more towards bumpy rides with a 49cc engine and Honda V-Matic automatic transmission. This bike is available in three different colors and it's MSRP is starting at $2,899 USD.
2022 Honda Metropolitan
This scooter was designed with a strong european design in mind, powered by a 49cc engine and Honda V-Matic automatic transmission. As the lightest scooter coming in at 177 pounds, it is excellent at zipping quickly throughout the city. It is also the cheapest of the scooter line starting at $2,499 USD.
How to Ship Honda Motorcycles
If you just bought a Honda motorcycle in another state, or you are moving a long distance and need to move your motorcycle but don't want to drive it, this is the article for you! There are many different options to move the motorcycle, and it will really depend on a few factors, but ultimately it will come down to money.
Essential Equipment
From preparation to the actual transport, there are many things that will assist you on this endeavor.
Items to wrap the bike – this could be travel blankets, blankets in your home, towels, or bubble wrap
Tape – used to hold the wrapping
Straps
Bike crate – optional but helpful
Trailer – if you are doing it yourself
How to Prepare the Bike
There are many different variables one must consider when moving a Honda motorcycle.
The first step before you even pack it into the moving truck is to prepare the bike for travel. The first step is to drain all the fluids from the bike itself. Traveling with gas in the tank is a safety hazard, so you should have the gas tank as close to empty as possible, along with draining the coolant and engine oil.
To avoid any accidental sparks, it is important to wrap all cables and disconnect the battery.
Remove all nonessential pieces from the bike so they are not damaged during the move.
Slightly deflate the tire pressure from the bike – only slightly as too much deflation could cause damage to the bike.
The final step is to make sure the bike is wrapped up securely in blankets, moving blankets, towels, or bubble wrap. Of course, this step is only necessary if you are placing the bike in an enclosed unit for travel. This is essential if you want to avoid any major scratches or bumps during the move.
An extra recommended step that only applies if you are using a company is to take photos of the bike once it is prepared to travel along with all the notes of what you have done to prepare the bike for travel.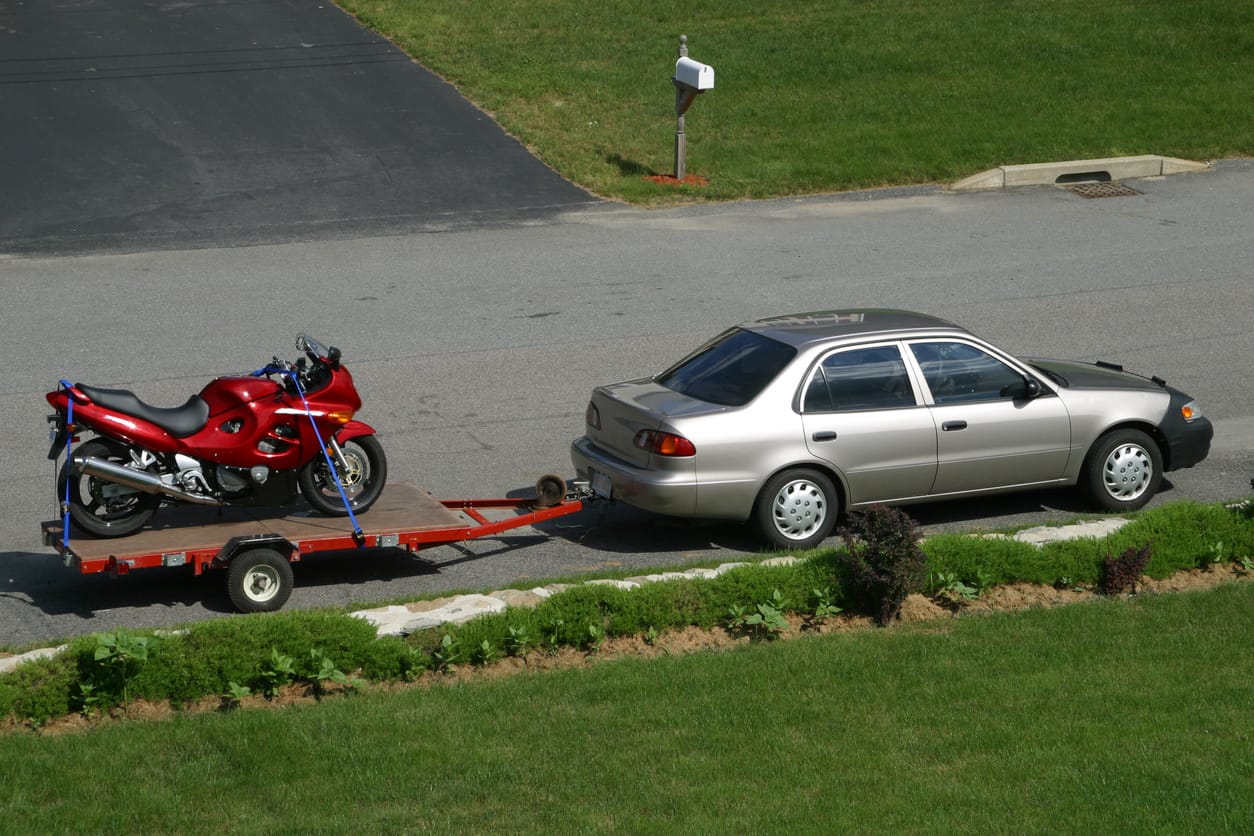 Enclosed vs. Open Trailer
When moving a Honda motorcycle, there are two main ways to do so. One way would be in an enclosed unit, the other would be on an open trailer. Both of these options offer positives and negatives, it's really up to you to determine which options works best.
Enclosed unit

The most obvious positive of this option is that it is most protected in an enclosed unit. The mover does not have to worry about inclement weather or flying debris that could come about during the travel such as rocks.
The issue here with an enclosed unit is the cost. When looking to move the bike through an enclosed unit, most moving companies will have the most expensive option available as the enclosed unit.

Open trailer

An open trailer will be the least expensive option for one to choose from. The mover simply has to strap the bike down, typically on a smaller trailer and they are good to go.
The open trailer is not without negatives, if you are traveling a long distance the bike could be subjected to bad weather, and getting bumps or scratches from flying objects.

Special consideration: Crate or no Crate

Whether shipping in an enclosed unit or an open trailer, you could also build or purchase a crate to further protect your motorcycle.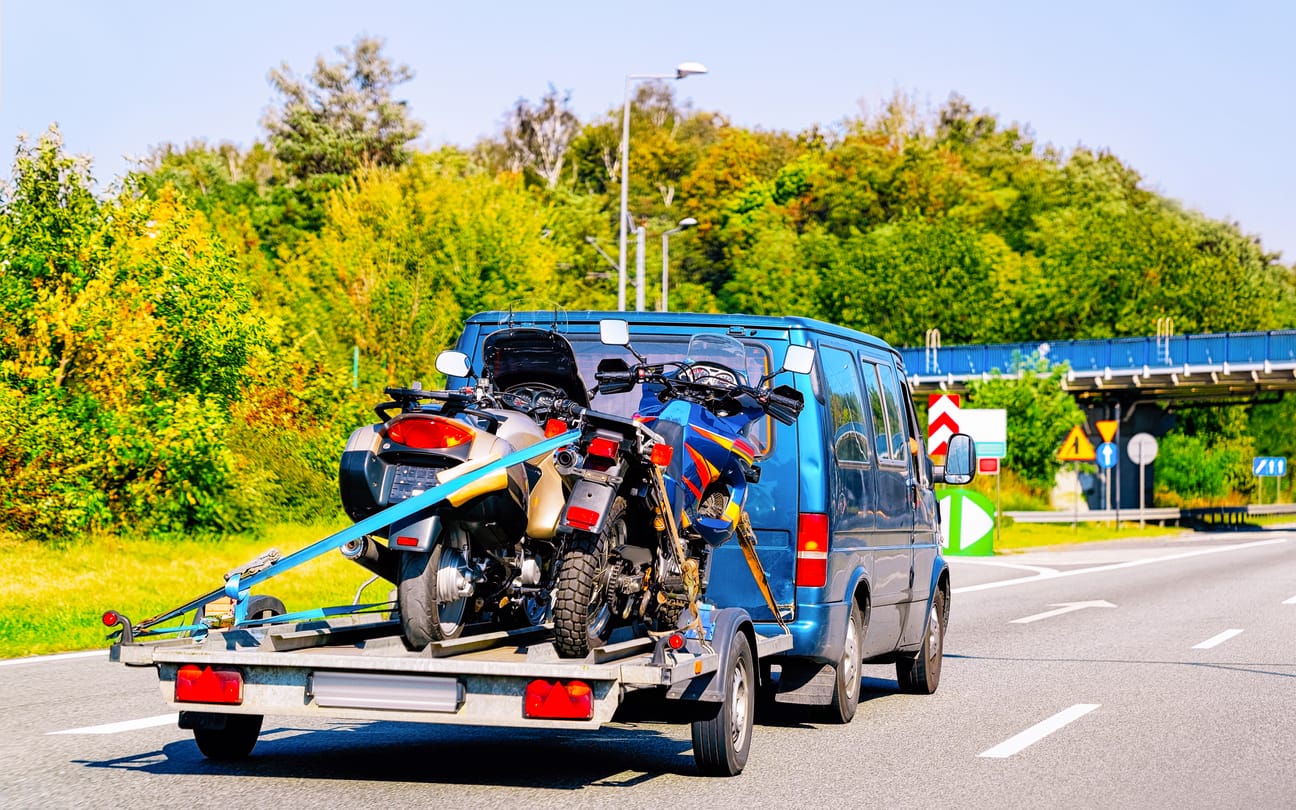 Different Options to Move the Bike
Do It yourself
This is obviously the cheapest option, but if you have access to a trailer and are not traveling a long distance, this is perfectly feasible.
Freight Company
A freight company allows you to avoid doing the job yourself, and will more than likely be the fastest option to get the job accomplished. These companies should have your bike delivered in three to seven days, but it will require you to have the bike enclosed in a crate which can get expensive.
Independent Haulers
This option is found through the Internet where you put in your information – the type of bike and where you are traveling. Companies will then put in bids to move the bike themselves. This is typically cheaper than a freight company, and could even be cheaper than doing it yourself if you don't have any of the equipment. The downside is that the movers may not have a ton of experience in moving motorcycles.
Professional Motorcycle Movers
This option is the safest for your bike as they not only have all the necessary equipment, but they also have experience in shipping many different types of motorcycles.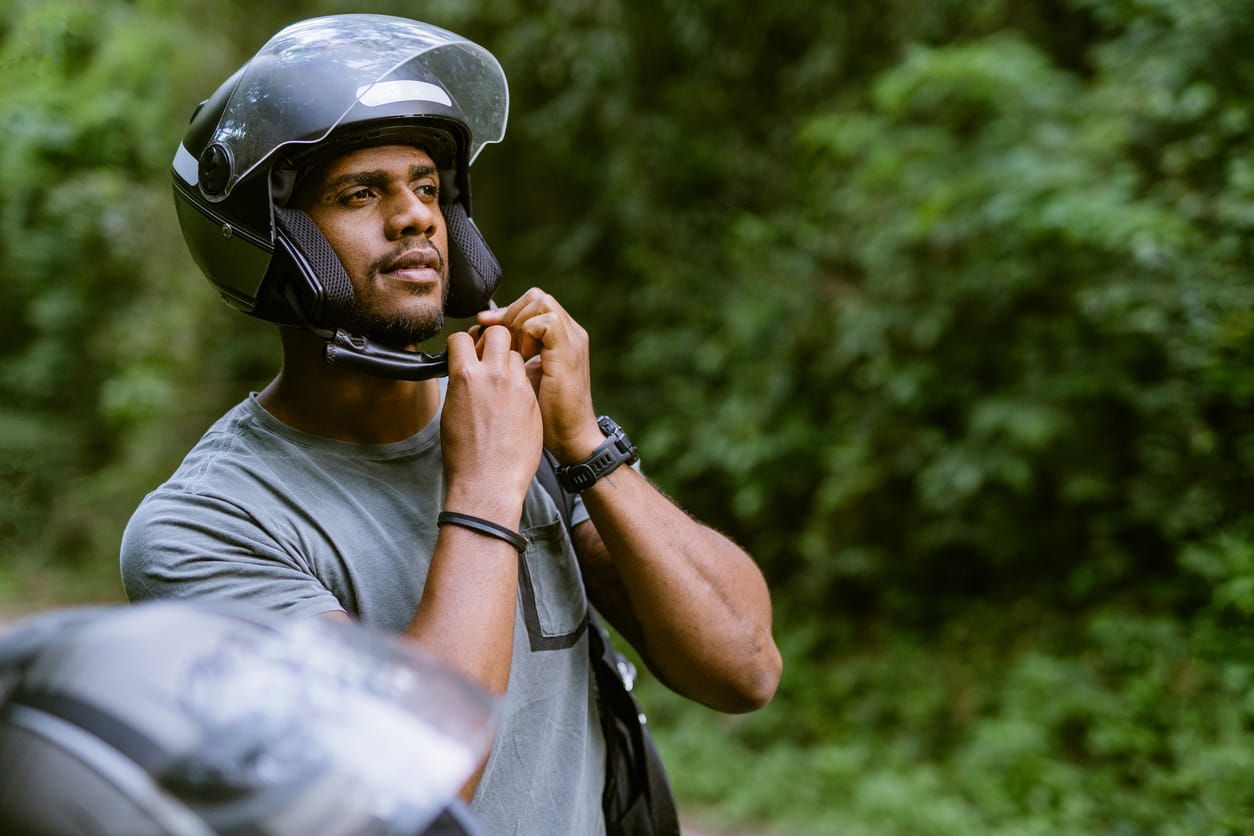 Cost of Moving the Bike
There are many factors when looking for an estimate on how much it could be to ship a bike. First of all, the cost will heavily depend on the distance the bike must be moved, the further the distance, the more expensive it is. If it is a long distance and you do not want to worry about weather and getting any damage to the bike, I would recommend using an enclosed unit, just remember it will be more expensive. Other factors into raising the cost would be the size (weight) of the bike and how expensive the bike is.
Conclusion
Motorcycle enthusiasts are very particular and careful when it comes to their bikes. Transporting these priceless possessions could be a very stressful and hard thing to accomplish. If you are doing it on your own, remember to follow the important steps laid out in this article. However, if this doesn't interest you, you could always hire a company to move it for you, just remember that it could get very expensive!
Need more information?  Call SAC at (866) 821-4555 for a quick call and to receive your free no obligation quote.  SAC transport coordinators are standing by to answer all of your questions about shipping your motorcycle.