Navigating the Murky Waters of Double-Brokering: An Insightful Introduction
The Freight Industry's Hidden Challenge Trust is crucial in the complicated web of the freight sector, where transactions are numerous and frequently difficult. The backbone of this business is made up of carriers and brokers, who make sure that commodities, freight and vehicles are carried effectively and securely. However, double-brokering, a dubious activity, is tarnishing the reputation of the sector. Even while this technique is not new, it has recently increased alarmingly, causing large financial losses and compromising the confidence of legitimate firms. It's critical for everyone concerned, from brokers to carriers to customers, to comprehend the scope of the issue and its repercussions as parties try to fix it.
Why This Matters Now More Than Ever With its numerous technical developments, the digital era has made transactions and communications easier than ever before. However, technology has also made way for complex frauds and swindles. One such issue that the freight business currently confronts is double-brokering, a dishonest activity that takes advantage of holes in verification and trust. The frequency of this misconduct is growing along with the number of freight transit, particularly in the spot market. The goal of this introduction is to provide readers with clear information on the rising problem of double-brokering, its inherent hazards, and the industry's response to it.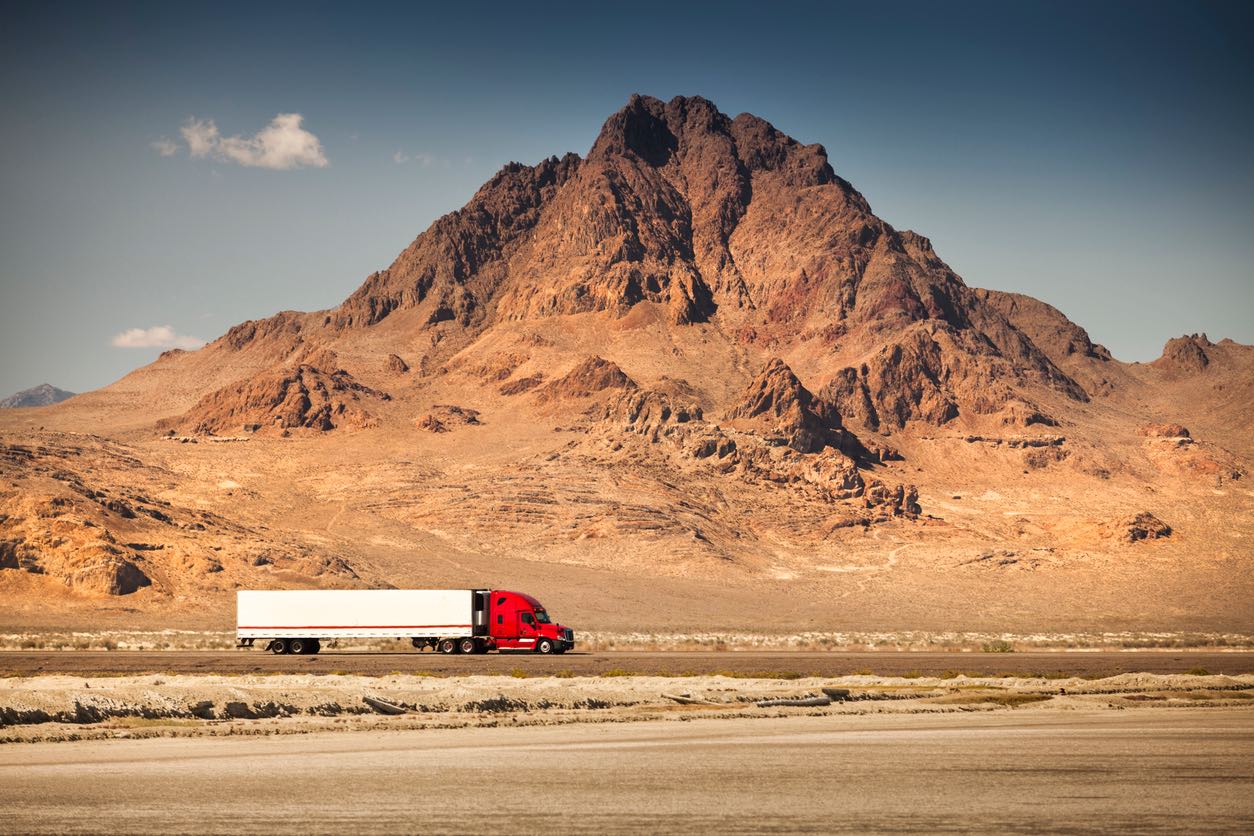 Sorting Out the Double-Brokering Dilemma: A Freight Industry Conundrum
The Freight World's Growing Concern Trust and openness are fundamental foundations in the wide environment of the freight sector. But double-brokering, a dishonest activity, is upending these fundamental underpinnings. The unethical practice of carriers re-brokering cargoes without permission is not only costing the industry money, but it is also undermining consumer and corporate confidence. As we go more into this topic, it becomes clear that anybody participating in or impacted by freight transactions has to grasp the complexities of double-brokering and its current prevalence.
Understanding Double-Brokering: When a carrier receives a shipment and then secretly re-brokers it to another carrier, this is known as double-brokering. Brokers and carriers are suffering large financial losses as a result of this misconduct, while respectable companies' reputations are being damaged.
The Current Scenario: The Transportation Intermediaries Association's Anne Reinke and Armstrong Transport Group's Shayn Thrift emphasize the growing incidence of this scam by highlighting the rising number of occurrences.
Exposing Double-Brokering: The Dual Dimensions of Deception
The Freight Industry's Two-Edged Sword Double-brokering appears as a two-edged blade in the enormous freight business, slicing through the trust and dependability that carriers and brokers work to create. The phrase may seem unimportant, yet it has far-reaching effects on the industry's operational and financial elements. Double-brokering's fundamental component is the re-brokering of loads, either because of legitimate capacity constraints or dishonest motives. Anyone navigating the freight sector must be aware of these two separate aspects since doing so provides insight into the difficulties encountered and the necessity of rigorous verification procedures.
Legitimate Carriers with Insufficient Capacity: Despite being genuine, some carriers take loads that they are unable to handle. Then, they double-broker these cargoes, which is still prohibited barring mishaps or damage to the freight.
Fraudulent Double-Brokering: In more misleading situations, businesses enter into a contract with a motor carrier they think to be reliable, only to have the load re-brokered. Although the end carrier anticipates money, it frequently disappears.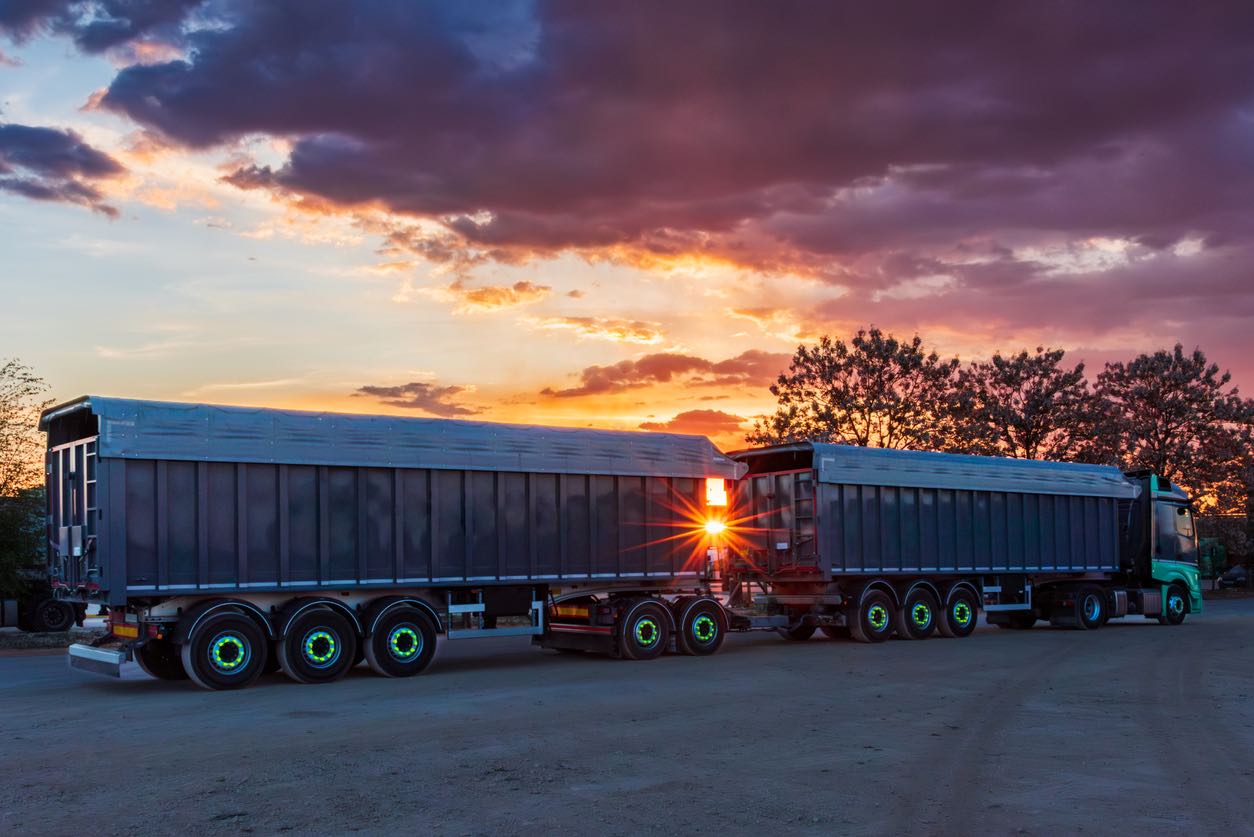 The Hidden Dangers: The Consequences of Double-Brokering in Freight
The Freight Industry's Silent Threat Transparency and trust are fundamental cornerstones in the large freight sector. These foundations are, however, being undermined by the dishonest practice of double-brokering, which introduces a number of hazards that many people might not be completely aware of. The repercussions of this misconduct are extensive, affecting everything from the security of products in transit to the financial security of brokers and carriers. Understanding the depth and breadth of these hazards becomes crucial as stakeholders negotiate this dilemma. The most urgent issues resulting from double-brokering are examined in this part, which also emphasizes the necessity for prompt and thorough remedies.
Security Concerns: The security risks associated with double-brokering are mentioned by Cassandra Gaines of Carrier Assure. When the real custody of products is unclear, there are possible concerns, including a lack of cargo insurance and higher likelihood of theft.
Financial Implications: Brent Hutto of Truckstop highlights a 400% increase in double-brokering complaints, showing the market's unrest. The issue is made more difficult by the rising volume on the spot market.
Strategies to Counteract Double-Brokering
A Proactive Approach to a Growing Concern The emergence of double-brokering presents a significant difficulty in the changing environment of the freight business. Industry stakeholders must take aggressive steps to protect their operations as this dishonest behavior develops popularity. The lack of strict enforcement measures has unintentionally created a favorable environment for fraudsters to take advantage of. The industry isn't, however, just standing still. Diverse tactics are being used to tackle this threat, from rigorous verification procedures to using cutting-edge technologies. We explore some of the most important steps being taken to tackle the problem head-on below.
The Need for Enforcement: According to specialists in the field, fraudsters are becoming more confident due to lax enforcement. The Federal Motor Carrier Safety Administration (FMCSA) of the Department of Transportation is viewed as taking little action despite repeated complaints.
Vigilance and Verification: Business to Business Logistics' (BTB) Nancy Hallbauer highlights the value of ongoing watchfulness. Verifying the actual addresses of carriers, their insurance information, and even their IP addresses, can serve as a fraud deterrent.
Tools and Technologies: To assist businesses in making wise selections, services like Carrier411 and Carrier Assure provide monitoring and ranking systems. For instance, Truckstop has put measures in place to fight fraud and make sure that brokers and carriers follow the rules.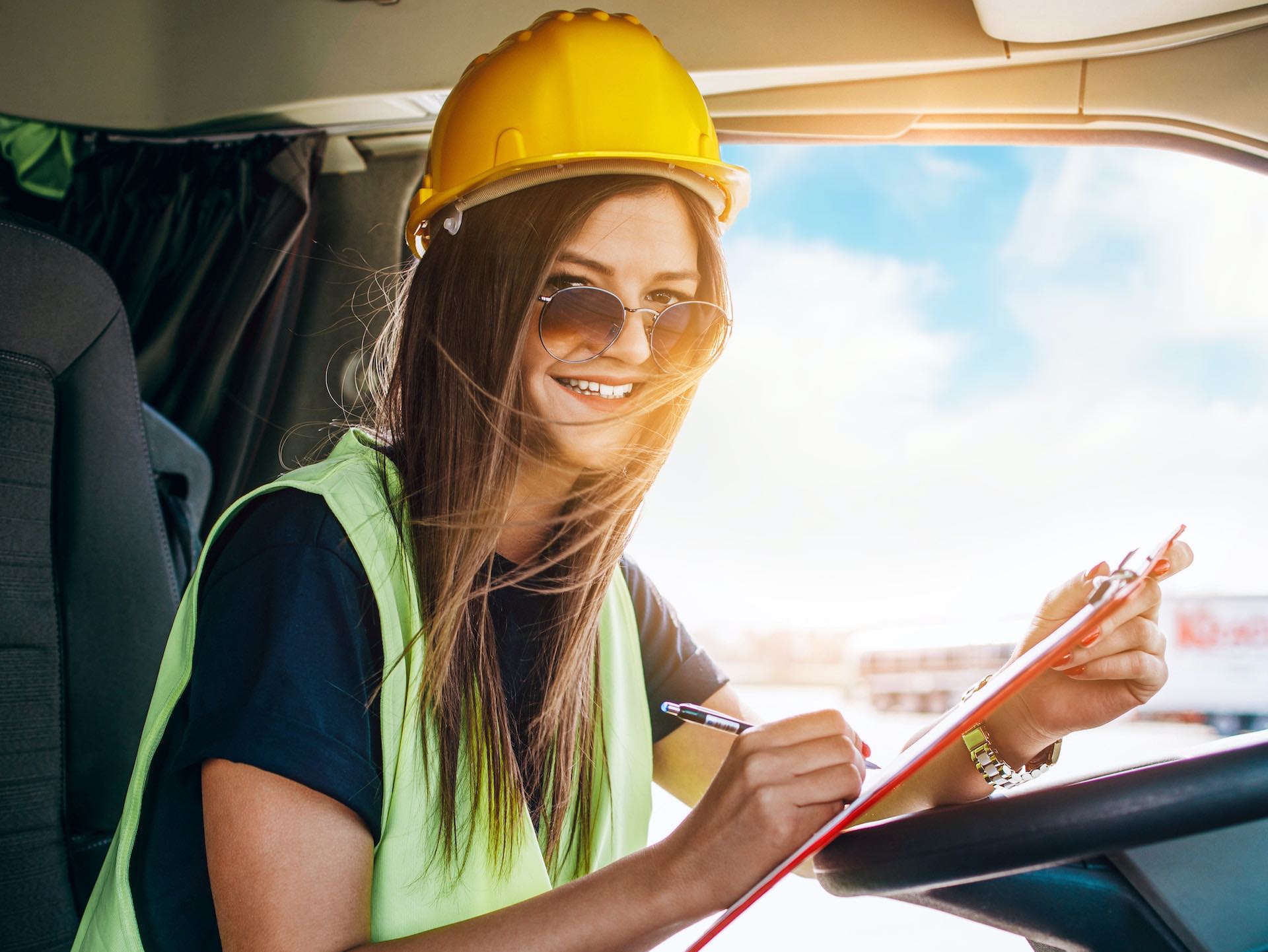 Deciphering the Shadows: A Guide to Confronting Double-Brokering Deception
Straightening Out the Freight Industry's Hidden Challenge With its extensive networks and complex operations, the freight industry is no stranger to difficulties. However, one specific problem, double-brokering, is looming large over the industry. This dishonest behavior, in which carriers illegally transfer cargoes to other carriers, not only drains resources but also betrays confidence and security. It's critical for industry participants to be prepared to spot and successfully combat this dishonest practice as it grows more prevalent. This section provides information on the warning indications of double-brokering and the proactive measures to lessen its effects.
Spotting the Red Flags: There are a number of red flags that businesses may look out for, from utilizing generic Gmail accounts to refusing tracking software.
Taking Precautions: Gaines and Thrift emphasize the value of meticulous screening and verification procedures. It's vital to be sure you're working with the real carrier and not a phony.
Addressing Payment Issues: If a double-broker scenario is discovered, it is crucial to make sure the real carrier is compensated. Quick-pay options, which double-brokers frequently favor, can result in losses for brokers.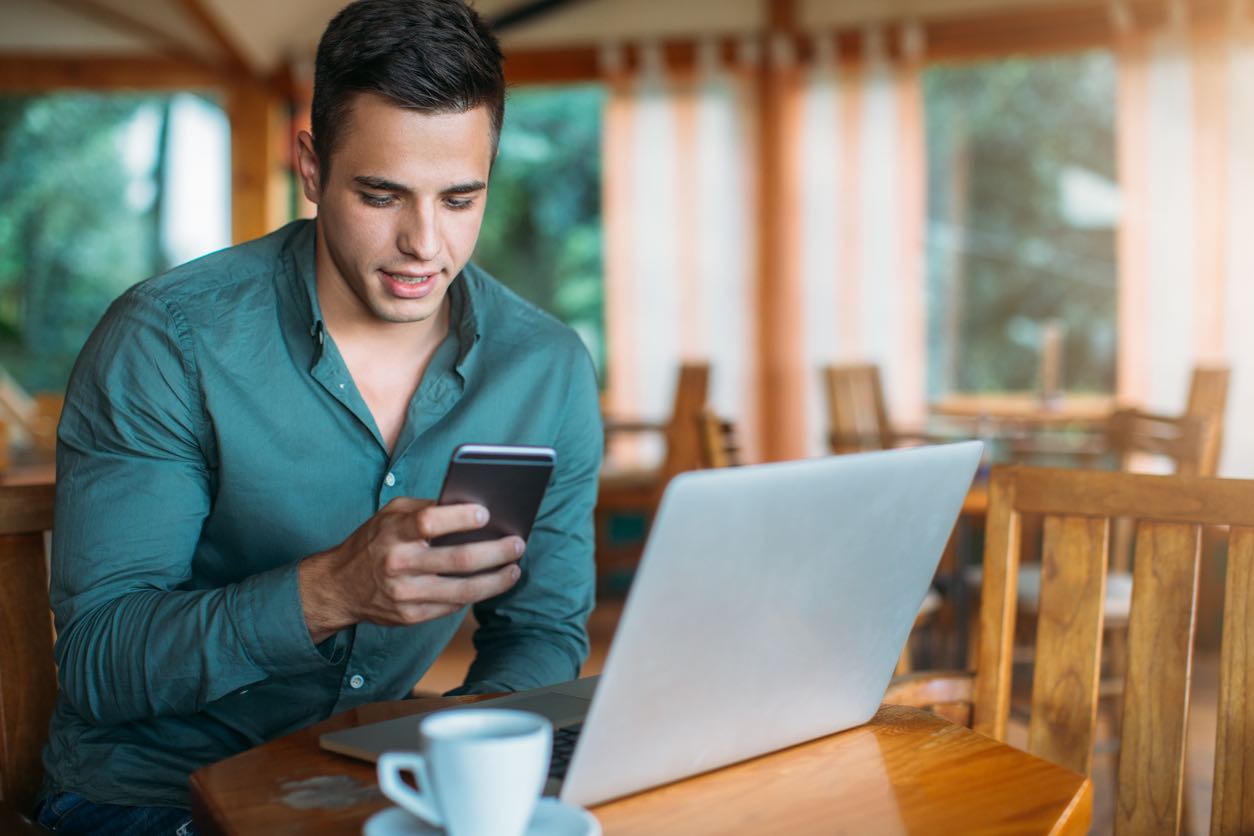 Wrapping Up and Making the Right Choice: Trusting Ship A Car, Inc.
Reflecting on the Freight Industry's Challenges With its extensive networks and complex dynamics, the freight industry is presently dealing with the growing difficulty of double-brokering. This dishonest behavior offers substantial security risks in addition to huge financial failures. It is clear from the industry's ongoing struggle with this threat that vigilance, rigorous verification procedures, and proactive actions are the key to finding a solution. It is crucial for stakeholders to keep ahead of fraudsters' shifting strategies to maintain the industry's integrity and credibility.
The Gold Standard in Car Shipping: Ship A Car, Inc. In a society when credibility is priceless, Ship A Car, Inc. stands out as the industry leader in dependability when it comes to moving cars. Their credentials speak for itself because they are the top automobile shipping company in the USA. They are steadfast in their dedication to abiding by federal and state norms and regulations and hold licenses from the DOT and FMSCA. These efforts offer their clients' peace of mind by ensuring that every vehicle and item of freight entrusted to them is in the hands of people who are not just skilled but also licensed and insured.
Why You Should Entrust Your Vehicle to Ship A Car, Inc. Selecting a car shipping company involves entrusting a valued item to a service provider; it's more than simply a transaction. You choose Ship A Car, Inc. not simply for a service, but also for unmatched safety, expertise, and dependability. They are an obvious choice for picky consumers due to their flawless track record and respect to laws. Therefore, when it comes time to transfer your automobile, choose wisely and trust Ship A Car, Inc. to manage it with the respect and professionalism it requires.
FAQs
What is double-brokering in the freight industry? Double-brokering happens when a carrier accepts a load and then illicitly re-brokers it to another carrier, leading to various financial and security issues.
How can companies safeguard against double-brokering? Companies can employ thorough vetting processes, use monitoring services, and stay vigilant to red flags like generic email addresses or resistance to tracking apps.
How does Ship A Car, Inc. ensure compliance with federal and state regulations during car transportation?  Ship A Car, Inc. places utmost importance on adhering to all regulatory standards. They are licensed by both the DOT and FMSCA, which mandates strict compliance with federal and state rules. This unwavering commitment to regulations ensures that every vehicle transported is handled with the highest levels of safety, professionalism, and legal adherence, guaranteeing peace of mind for their clients.
How does Ship A Car, Inc. utilize tools and technologies to vet and monitor carriers?  Ship A Car, Inc. employs cutting-edge tools and technologies to ensure they work with only the most reputable carriers. Through rigorous vetting processes, they monitor carriers' performance, compliance, and reliability. This technological approach ensures that every carrier aligns with Ship A Car's high standards, guaranteeing that clients' vehicles are transported safely, efficiently, and by trusted professionals in the industry.