Things to Consider When Shipping Your ATV
With a lot of things that come into consideration when you are selecting the right ATV/UTV shipping service, the main things that you need to consider are:
Insurance Policy
Company's Oversight
Track Record
References and Feedback.
It is always a smart move to discuss your custom requirements with the shipper before making taking any decision to move your ATV/UTV. Insurance is also an important aspect that needs close consideration. You want your vehicle to be shipped safely without any damage along the way. Check for all the options and the available insurance coverage. Based on the coverage of different shipping services, you can also get the option of taking third-party insurance.
Check the Available Options and Create a List
When you are ready to get your online quotes for your ATV/UTV transport service, make your creating list. It will help you a lot in your shipment process. You should get a few things ready, like the make and model of your UTV. You should also set up the dates and locations for pickup and delivery of your ATV. You might want to add some photos as well. It will help the transporters to analyze what you want to ship.
Choose the Best Shipment Method
You might also want to check for the shipping type that you want for your ATV. The commonly used shipping methods are open car transport or the enclosed car shipping method. Both these methods have their pros and cons. It solely depends on your needs and wants whether you want to ship your ATV from open car transport or the enclosed car shipping.
In open car transport, your ATV will be shipped on a free trailer means it will be exposed to the surroundings and there will be a chance of getting your ATV damage. However, this method is less expensive as compared to the other shipping methods. On the contrary, if you opt the enclosed car shipping service, the chances of getting your car damage are almost zero as your ATV will be in a box truck. It will be protected from the outside elements during transit, but this method is also more expensive than open car transport.
After selecting the transporter and the shipping service, contact them directly with any further queries, concerns, or questions you may have about your shipment. Your transporter might require some additional contact information as the third parties that are involved for the pickup and drop-off of your ATV might want this.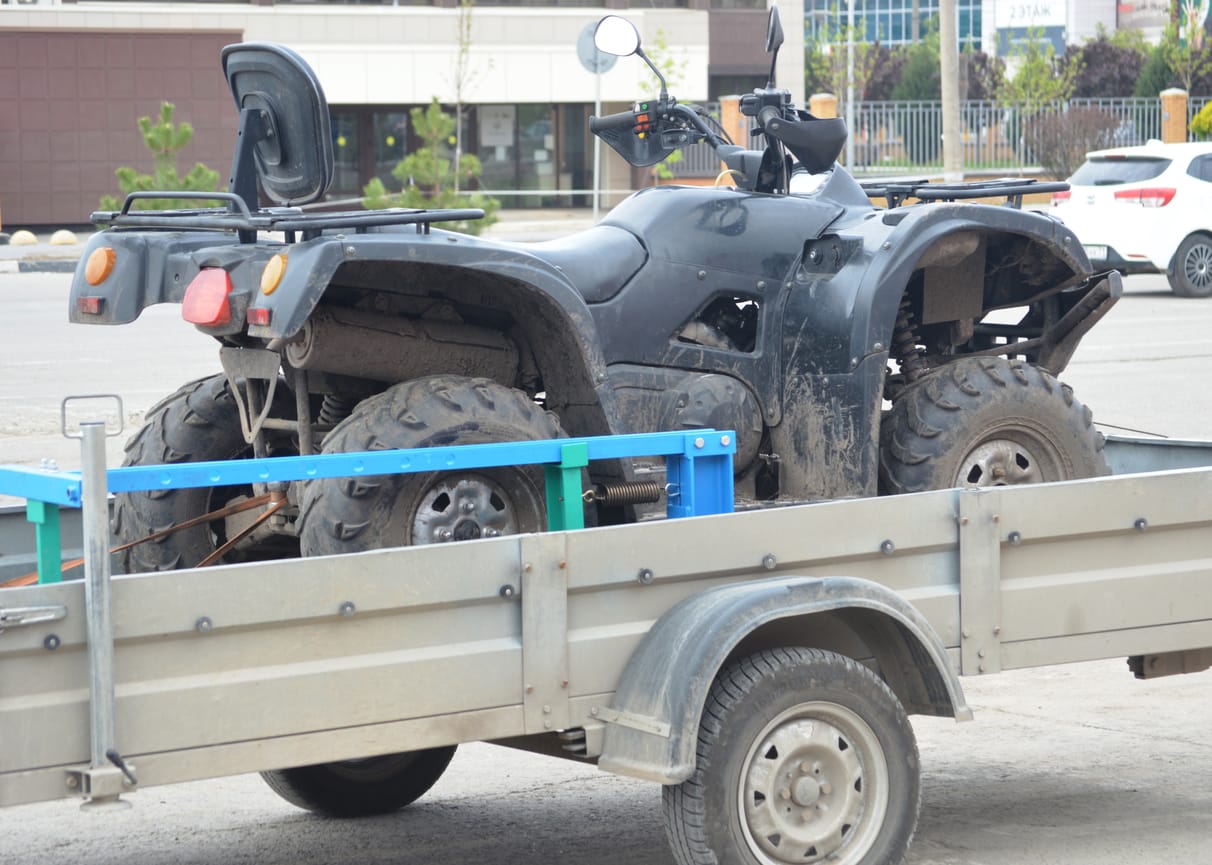 Calculate the Cost before Shipping
The cost of the ATV shipment depends upon certain things like the distance traveled the timeframe, and the type of service to ensure the safest transport. However, the average cost is about $900 to $1,100 to ship your ATV for long-distance transport service and for the shorter distance transport the shipment costs around $400 to $600. It is always a good idea to have proper knowledge of and details about the shipment process. Make sure that you have the things set up for your shipment when the carrier comes.
Choose the Best Shipping Platform
Ship A Car provides all the services that you need for your shipment. We want you to get the best ATV transport rates from the best shipping companies. We will also help you to figure out how you can ship your ATV and will give you the shipping tips along the way. We have customer service ready to help you anytime. You can contact us at any time. SAC is the best full service transport brokerage, which makes it easy to deliver your auto and/or specialty vehicle safely at your doorstep. Fill out the quote form to get a customized shipping quote online or call our transport coordinators directly at (866) 821-4555.