How Safe is the Motorcycle Shipping Process?
Most people are hesitant when it comes to shipping their motorcycles because they doubt the safety of the process. However, motorcycle shipping is much safer than you think, and even though the process is a bit different from the conventional means used to ship regular vehicles like sedans and SUVs, you could even say the process of shipping a motorcycle is safer. Continue reading to learn why.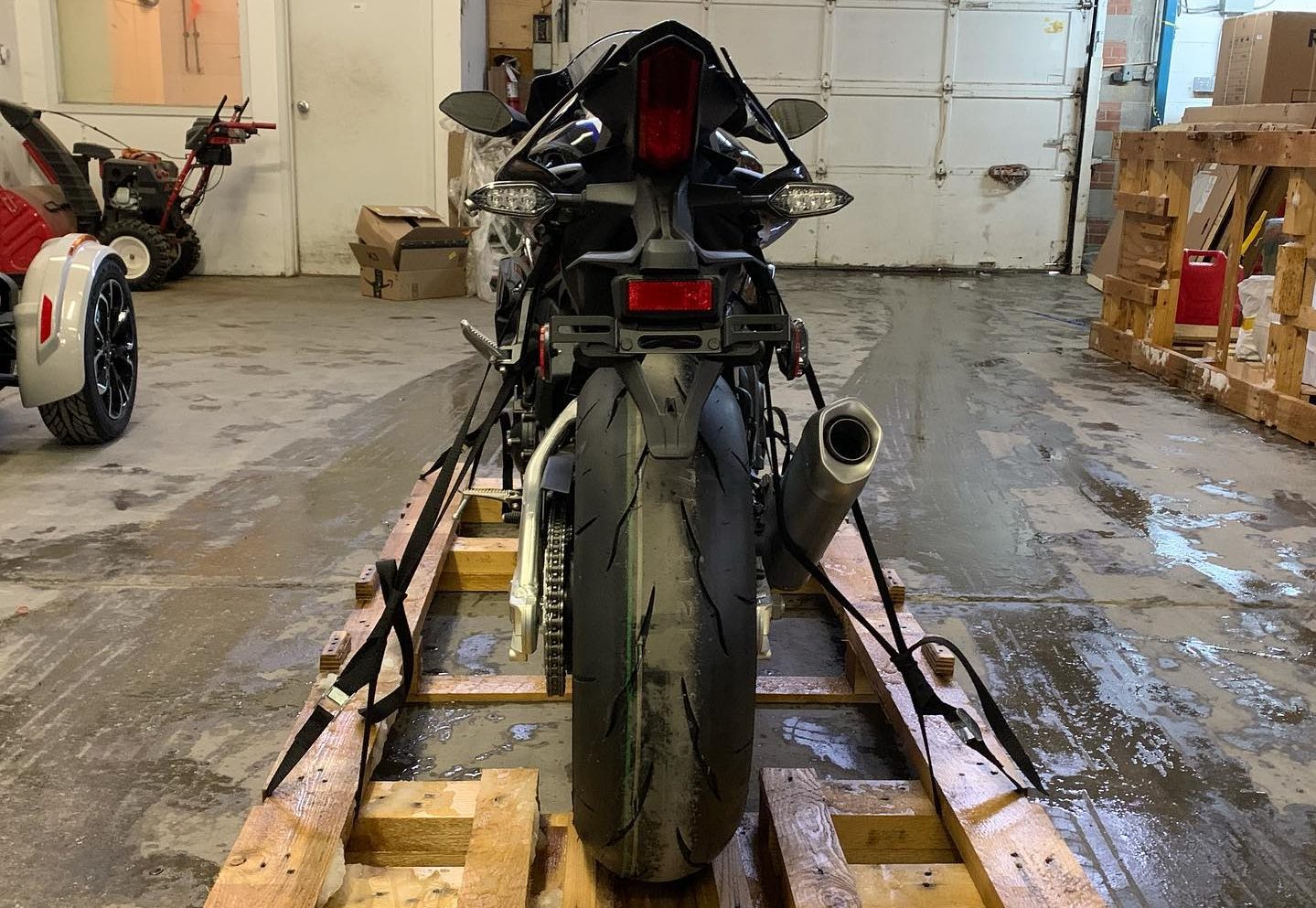 The Process of Shipping a Motorcycle
Before motorcycles are placed in the transporter, they are either placed on wooden pallets and slid into small containers, which secure them in place and prevent them from moving around during transportation or they are securely fastened down to the vehicle carrier regardless if it an open or enclosed carrier. Note that not all shipping companies can provide this level of safety for your motorcycle; this is why your first step should be to choose the right shipping company.
Hire the Right Shipping Company
Engaging the services of an experienced shipping company is the best way to guarantee the safety of your vehicle during transit. This is why you should be careful when making this decision, as hiring an inexperienced company could lead to damage due to poor handling.
A good place to start when searching for a reliable shipping company is to ask friends and colleagues for shipping companies they know or have used before, or you could go online to sites like BBB, Consumer Affairs, Google, etc. to read reviews and opinions left by previous customers.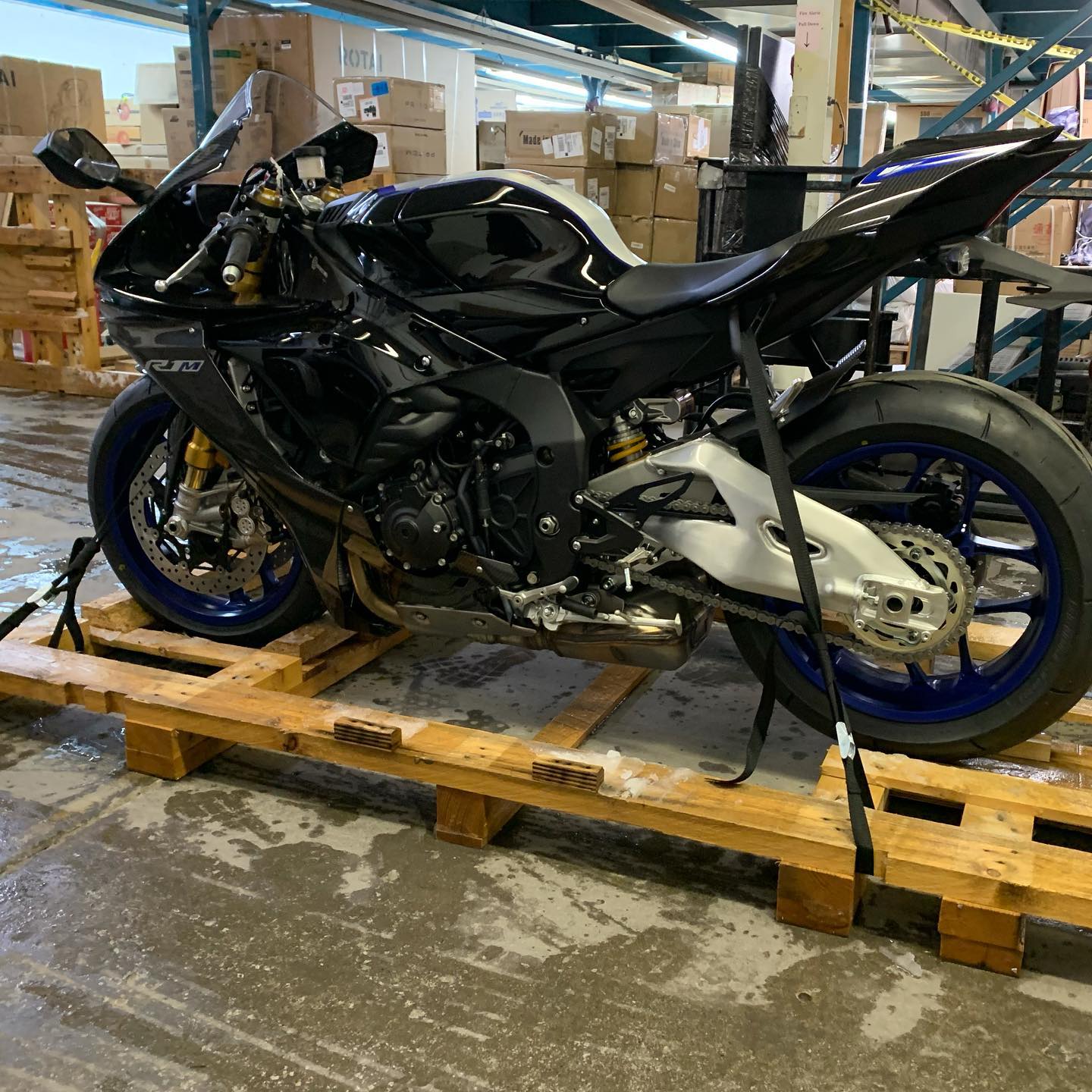 Insuring your Motorcycle during the Journey
No shipping procedure is 100% safe, and this is why insurance is an essential part of the motorcycle shipping process. Having valid insurance ensures that even if your motorcycle is damaged during transit, the cost of fixing and repairing it will be covered by the insurance company.
The insurance provided by some shipping companies may have basic coverage; for example, the insurance provided may only account for damage directly caused by their workers while transporting your vehicle. If you are not satisfied with the coverage, then you should consider requesting more from an external or personal insurance company.
Preparing your Motorcycle for Shipping
Making some valuable preparations before handing your motorcycle over to the shipping company can make the shipping process safer and easier for the shipping company. Although these preparations vary from company to company, some general preparations you can make include:
Removing all loose or protruding attachments to the bike
Washing and cleaning the motorcycle to ensure it is dirt-free
Servicing the motorcycle and making it undergo a regular maintenance check
Disconnecting the batteries and other electrical wiring
Documenting the initial condition of the motorcycle with pictures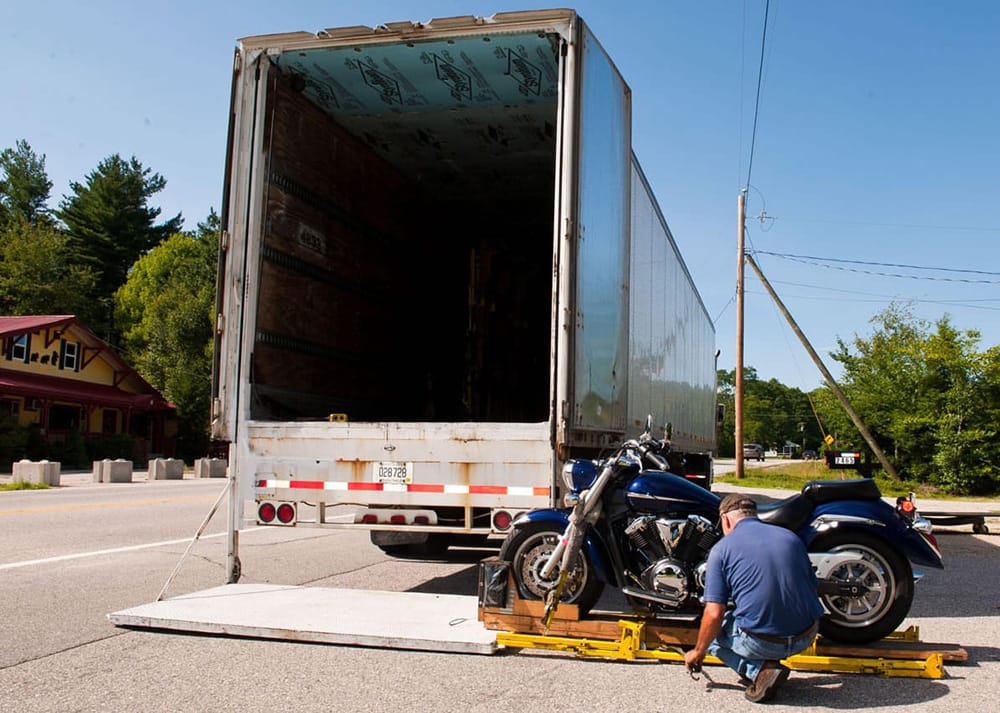 Why You Shouldn't Manually Drive Your Motorcycle
In case you think it is better to manually drive your bike to its destination, there are a few things you should note. First of all, this is basically the unsafest way to ship your motorcycle; the risk exists not only for the motorcycle but for you personally as well.
Driving your motorcycle could also be more expensive than hiring a shipping company because you would need to add up the cost of gas, food, and accommodations (if the journey cannot be completed in a day). Manually driving your motorcycle also increases the mileage and reduces its resale value.
Conclusion
Is shipping a motorcycle safe? Short answer: yes. The long answer is also yes, but like with a lot of things, the safety of the procedure depends on how you go about it. In the case of safely shipping a motorcycle, the best way to go about it is to hire an experienced and reliable shipping company.
At Ship A Car, Inc., you gain access to experienced and professional handlers, as well as specialized carriers and crates for safely shipping your motorcycle. To get started, visit Ship A Car, Inc. today or contact us at (866) 821-4555, and you can expect a safe and stress free motorcycle shipping experience.
FAQs
What are the required documents for shipping a motorcycle?
For shipping a motorcycle within the United States, no permits or special documents are needed. Most shipping companies are able to provide services and the necessary licenses for shipping your motorcycle if you can prove you own it.
Is motorcycle shipping safer than car shipping?
Generally, yes. Motorcycles when they are secured in place with wooden pallets and protected with crates, this reduces the chances of them getting damaged during transit. However, when motorcycles are transported without crates, the same damage can occur as when transporting vehicles.  Cars, on the other hand, are too big to be put in wooden crates, and the best you can do is put them in an enclosed trailer, where they can still suffer damage from other vehicles in the carrier.