State to State Motorcycle Shipping
If you just bought a motorcycle in another state, or you are moving a long distance and need to move your motorcycle but don't want to drive it, this is the article for you! There are many different options to move the motorcycle, and it will really depend on a few factors, but ultimately it will come down to money.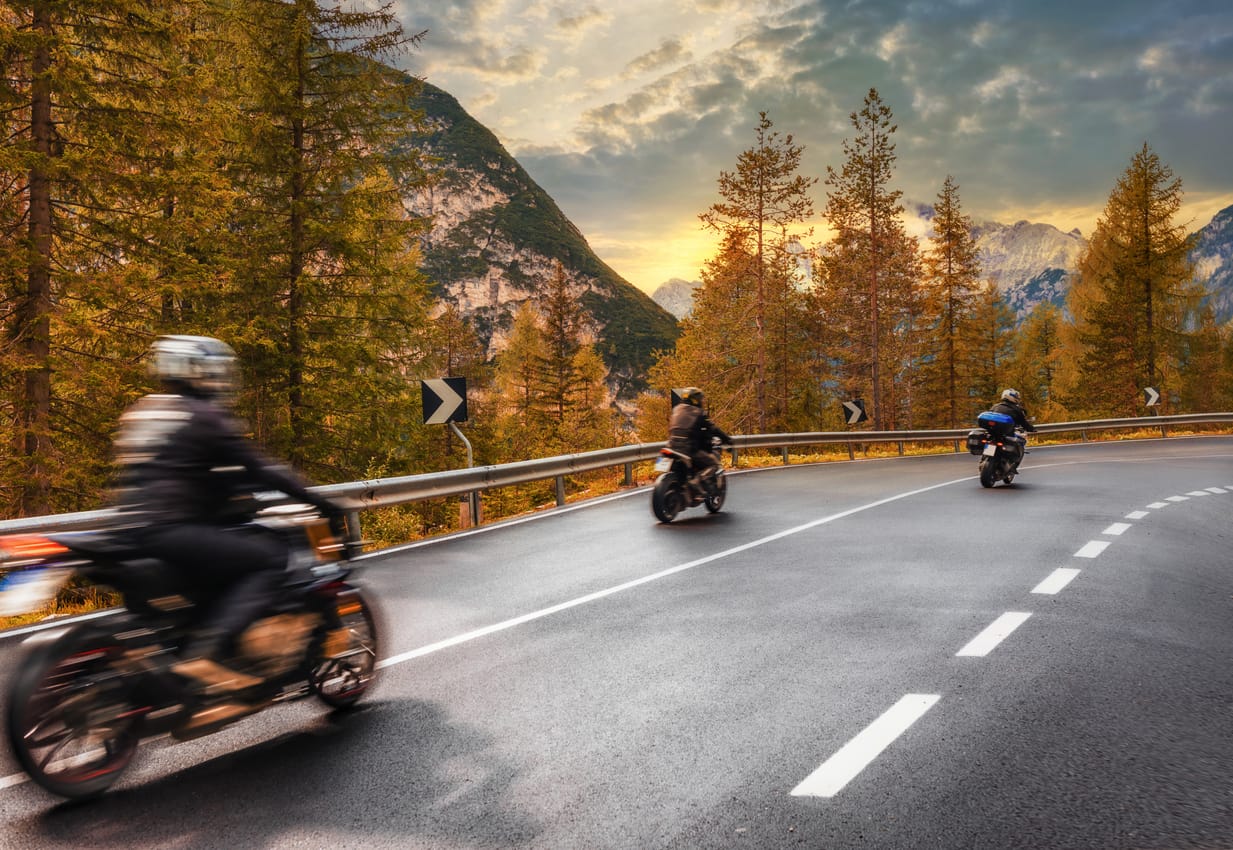 The Cost
Shipping a motorcycle is generally cheaper than auto transport, with a 1,500-mile trip to cost around $1,140 on average. There are a number of factors that will make an impact on the price of shipping a motorcycle. The following are just a few factors:
While cross-country shipments will have lower rates per mile than shorter mileage trip, but will obviously cost more in the long run.
One can choose to ship their motorcycle through open or enclosed trailers. Enclosed trailers are obviously more expensive, but if you are shipping luxurious or classic bikes, it may be worth it to you.
Shippers can choose to have their bike shipped door-to-door which would be more expensive than terminal-to-terminal, albeit more convenient as it is shipped as close to you as possible.
Believe it or not, the time of year will make an impact on the price, where the demand is. Higher. In January and the summer, which makes the shipping more expensive.
When you are shipping your motorcycle, you can always look into multiple companies, which creates more competition and could lower shipping costs.
This is an obvious factor, the higher the price of gas is, the more it will be to ship your motorcycle.
There are a few hidden fees that one should remember like insurance cost, surcharges, and carrier price increases.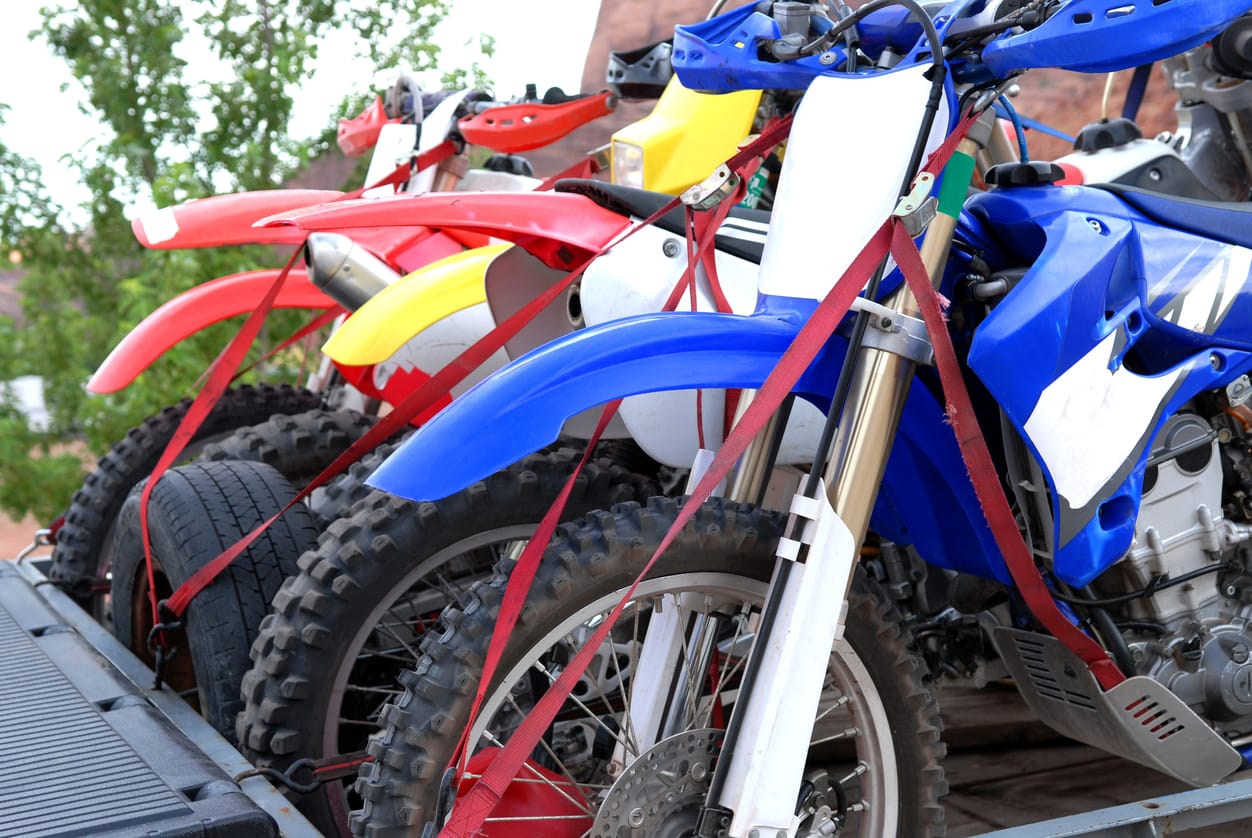 Shipment Process
There are seven major steps to have your motorcycle shipped. Of course this may change depending on the company you use.
Motorcycle shipping company
There are two main types of companies that can ship your motorcycle: brokers and carriers. The broker will connect customers with carriers in their own network, while carriers will just transport vehicles from one location to another.
Providing information
There are a few important details to provide about your bike:
Vehicles make, model, age, and operability
Pickup and drop off locations
Shipment time frame
Name, email address, and phone number
Auto Transport Service
When you choose your company, you will have to choose between open and enclosed transport, and door-to-door vs terminal-to-terminal shipping. Furthermore, some companies also offer international and expedited shipping, which would be the most expensive form of shipping.
Schedule your shipment
After selecting the service, time frame, and provider you are able to book the shipment. You may have to pay the full amount up front or pay part of the balance ahead of time and the rest upon delivery.
Inspect your vehicle
Before allowing the company to pick up the motorcycle, it is important to inspect your vehicle for existing damage. Remember to take photos of the bike so you are able to compare it after shipment.
Communicate with Motorcycle shipping company
Thanks to technology, a majority of companies provide tracking through an app, website, or phone service. By checking in you can be aware of any delays to the delivery.
Pick your motorcycle up
The final step will be to simply pick up your motorcycle at the predetermined area. Don't forget to inspect it for damage at this time before signing for it!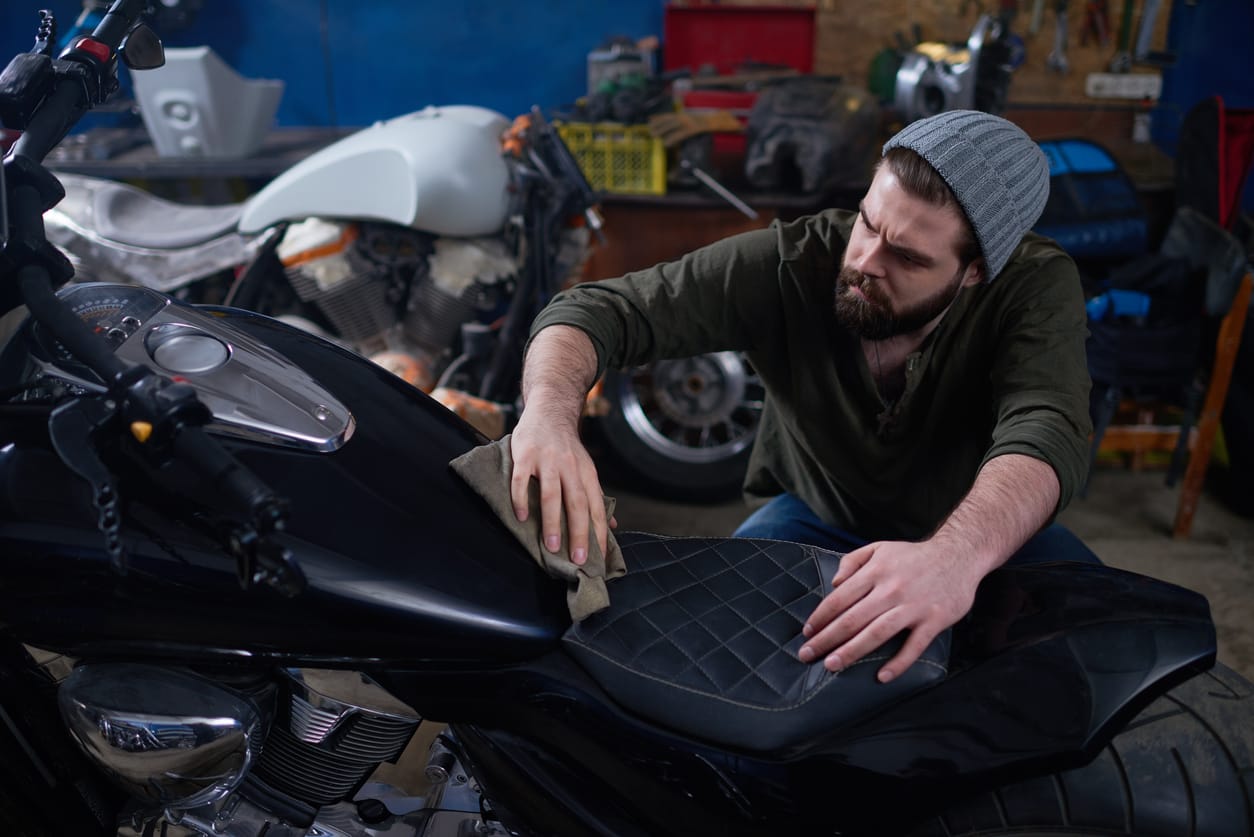 Options to Ship a Motorcycle
Each company will offer a few different choices to complete your shipping. Each option comes with a different price range, and offers different advantages for each option.
Open transport – this is the most affordable option, but it is exposed to the elements during transport.
Enclosed transport – this shipping method will protect the bike from the elements during transport, although it will cost more than the open trailer.
Door-to-door service – this option will have your bike delivered as close to your home as possible.
Terminal-to-terminal shipping – this option will have your bike picked up from and be dropped off at predetermined locations along with other shipments. This option will reduce the cost of shipping.
Expedited shipping – this would be the most expensive option, but it will have your bike transported within a few business days.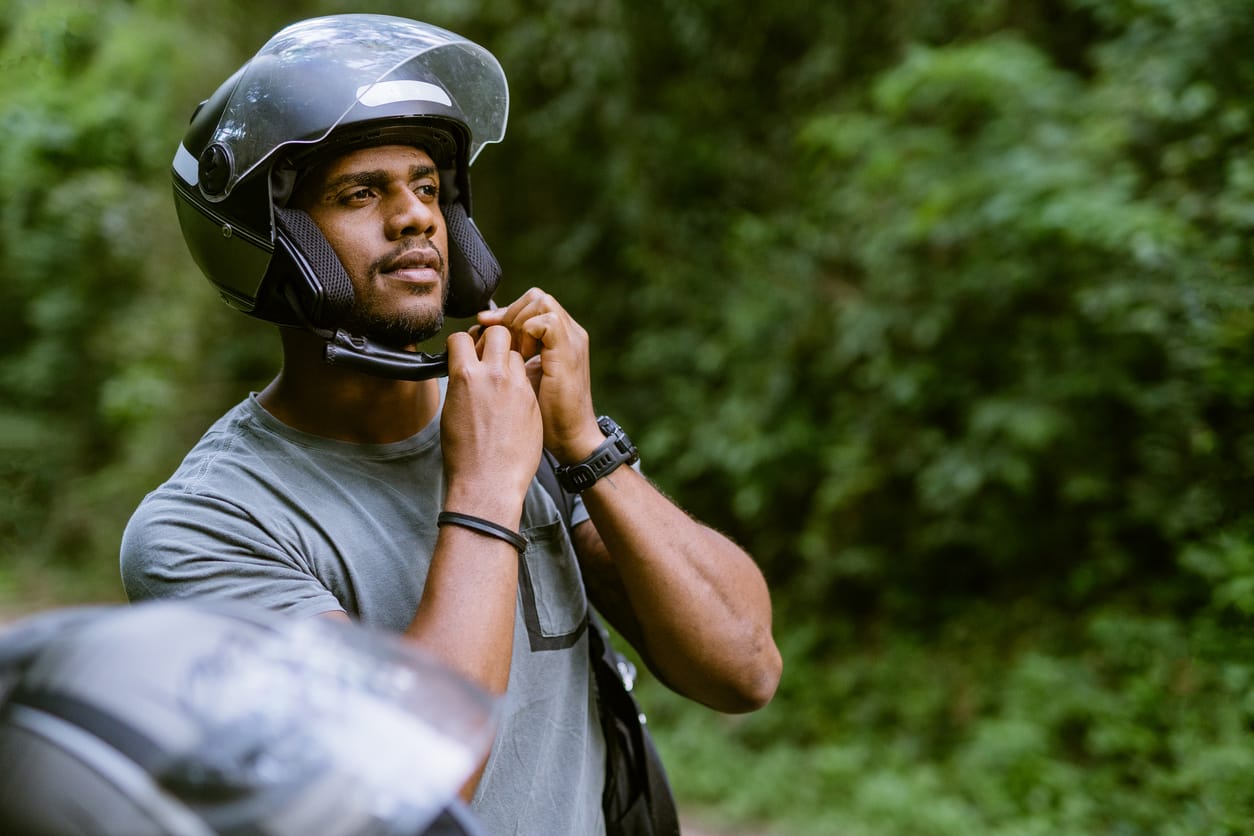 How to Prepare the Motorcycle
There are many different variables one must consider when moving a motorcycle.
Before your motorcycle is picked up, you have to prepare the bike for travel. First of all, you have to drain all fluids from the bike for travel. Traveling with gas in the tank is a safety hazard, so you should have the gas tank as close to empty as possible, along with draining the coolant and engine oil.
To avoid any accidental sparks, it is important to wrap all cables and disconnect the battery.
Remove all nonessential pieces from the bike so they are not damaged during the move.
Slightly deflate the tire pressure from the bike – only slightly as too much deflation could cause damage to the bike.
The final step is to make sure the bike is wrapped up securely in blankets, moving blankets, towels, or bubble wrap.
An extra recommended step that only applies if you are using a company is to take photos of the bike once it is prepared to travel along with all the notes of what you have done to prepare the bike for travel.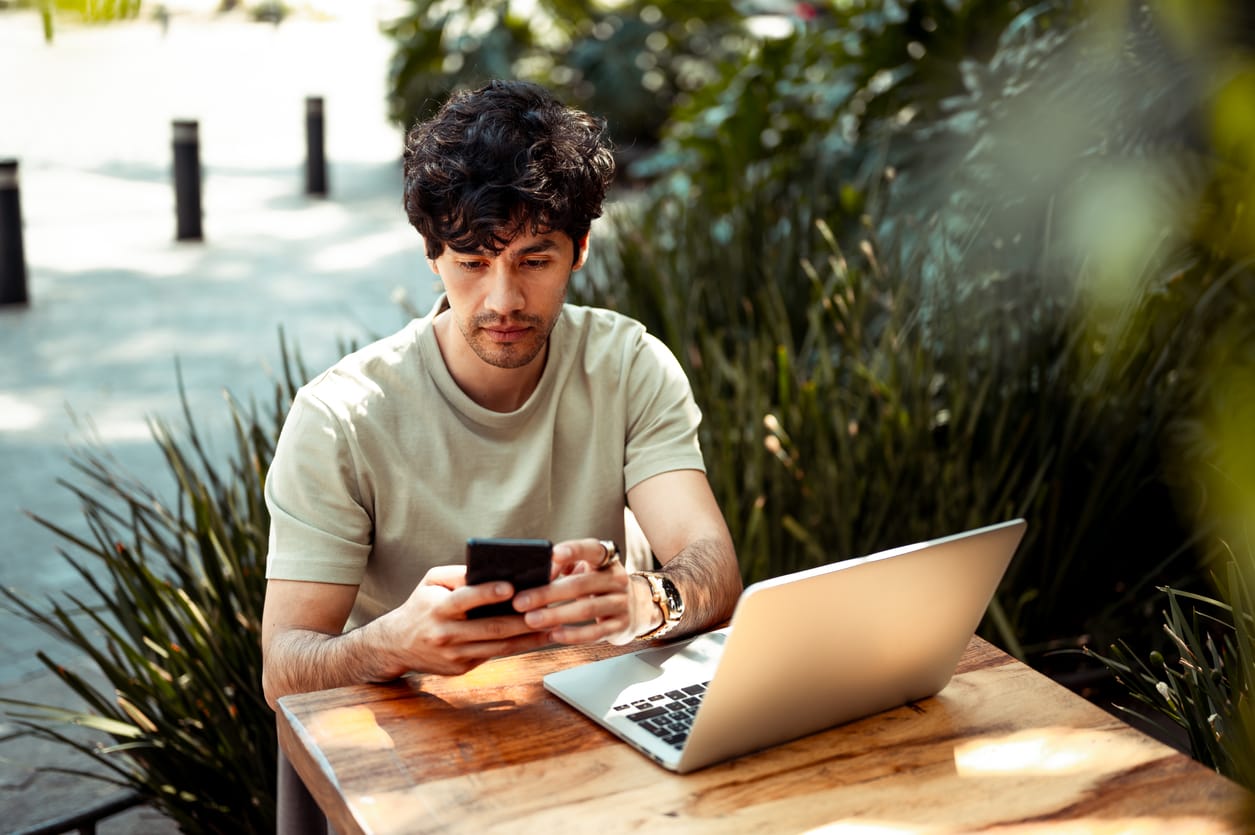 Conclusion
Motorcycle enthusiasts are very particular and careful when it comes to their bikes. Transporting these priceless possessions could be a very stressful and hard thing to accomplish. If you decide to go through a moving company, there are a few options you can choose from to complete the shipment. Furthermore, it is important to follow the process of shipping your bike so you do not miss any steps.
Ship A Car, Inc. has moved thousands of motorcycles and cruisers throughout the US and are standing you to give you a quote.  Call us now at (866) 821-4555 to receive your customized motorcycle shipping quote.