Shipping from the State of Connecticut to Iowa
Connecticut's official nickname is "The Constitution State". It is also well-known by these nicknames "The Nutmeg State", "The Provisions State", and "The Land of Steady Habits". The state tree is the White Oak, the state bird is the American Robin and the state flower is the Mountain Laurel. The state motto is 'He who transplanted still sustains' (Latin: Qui Transtulit Sustinet).
On January 9, 1788, Connecticut became a U.S. state. It is one of the original 13 colonies as well as one of the six New England states. Connecticut is the third smallest state by area, the 29th most populous, and the 4th most densely populated of the 50 states. It was influential in the development of the federal government of the United States.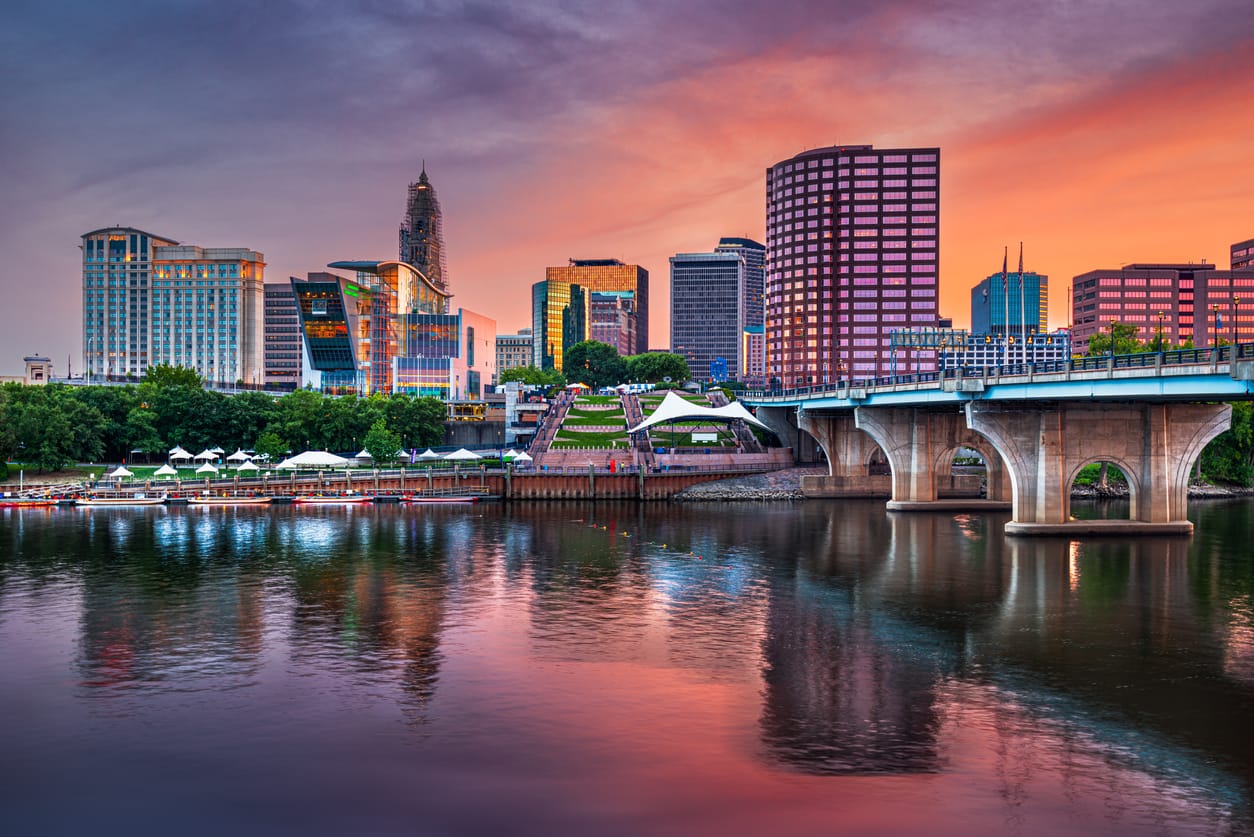 Connecticut is the southernmost state in the New England region of the northeastern United States. It is bordered by Rhode Island to the east, Massachusetts to the north, New York to the west, and Long Island Sound to the south. Its capital is Hartford and its most populous city is Bridgeport. It is part of New England, although portions of it are often grouped with New York and New Jersey as the tri-state area. The state is named for the Connecticut River which approximately bisects the state. The word "Connecticut" is derived from various anglicized spellings of an Algonquian word for "long tidal river".
Shipping to the State of Connecticut to Iowa
Iowa was admitted to the union as the 29th state on Dec. 28, 1846. As a Midwestern state, Iowa forms a bridge between the forests of the east and the grasslands of the high prairie plains to the west. Its gently rolling landscape rises slowly as it extends westward from the Mississippi River, which forms its entire eastern border. The Missouri River and its tributary, the Big Sioux, form the western border, making Iowa the only U.S. state that has two parallel rivers defining its borders.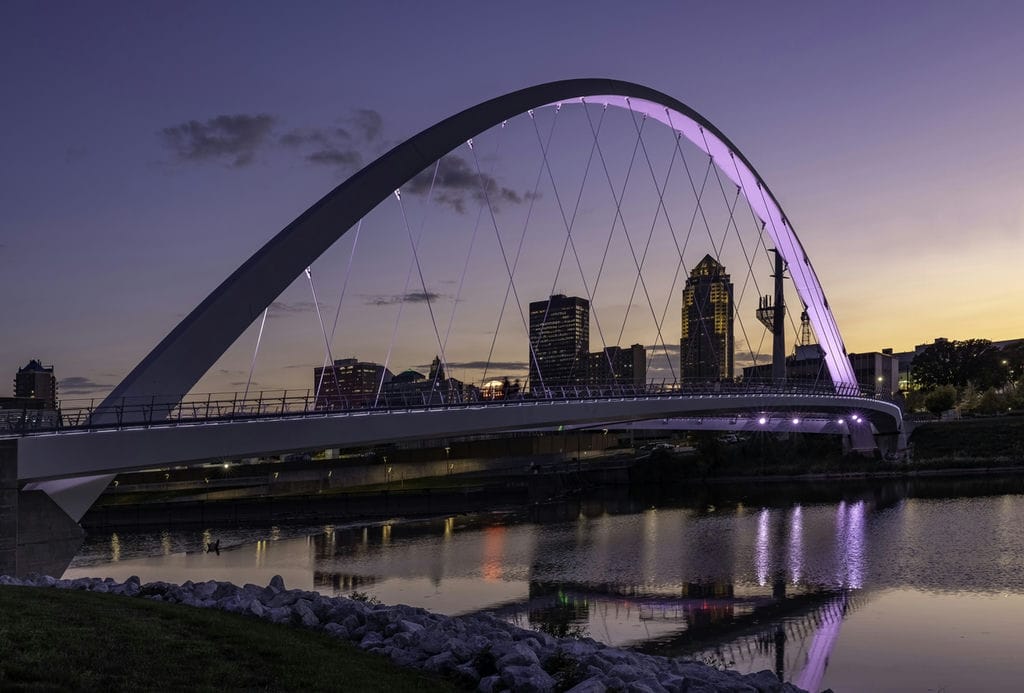 Iowa is bounded by the states of Minnesota to the north, Wisconsin, and Illinois to the east, Missouri to the south, and Nebraska and South Dakota to the west. Des Moines, in the south-central part of the state, is the capital. The state name is derived from the Iowa Native Americans and people who once inhabited the area.
The state motto-Our liberties we prize, and our rights we will maintain attributes to its identical phenomenon. Wild Rose is the state flower.