Shipping from the State of Arkansas to Missouri
In 1819, as part of the Louisiana Purchase, Arkansas became a separate territory, and later on June 15, 1836, it achieved statehood as the 25th state. It was the ninth state to secede from the union and join the Confederate States of America. Today, Arkansas is the 29th largest by area and the 33rd most populous of the 50 United States.
Arkansas is located in the southern region of the United States. Its neighbors are Missouri to the north, Tennessee and Mississippi to the east, Louisiana to the south, Texas to the southwest, and Oklahoma to the west. The state's diverse geography ranges from the mountainous regions of the Ozark and the Ouachita Mountains, which make up the U.S. Interior Highlands, to the densely forested land in the south known as the Arkansas Timberlands, to the eastern lowlands along the Mississippi River and the Arkansas Delta. The capital city, Little Rock, is positioned in the central portion of the state. The largest city in the state's eastern part is Jonesboro. The largest city in the state's southeastern part is Pine Bluff.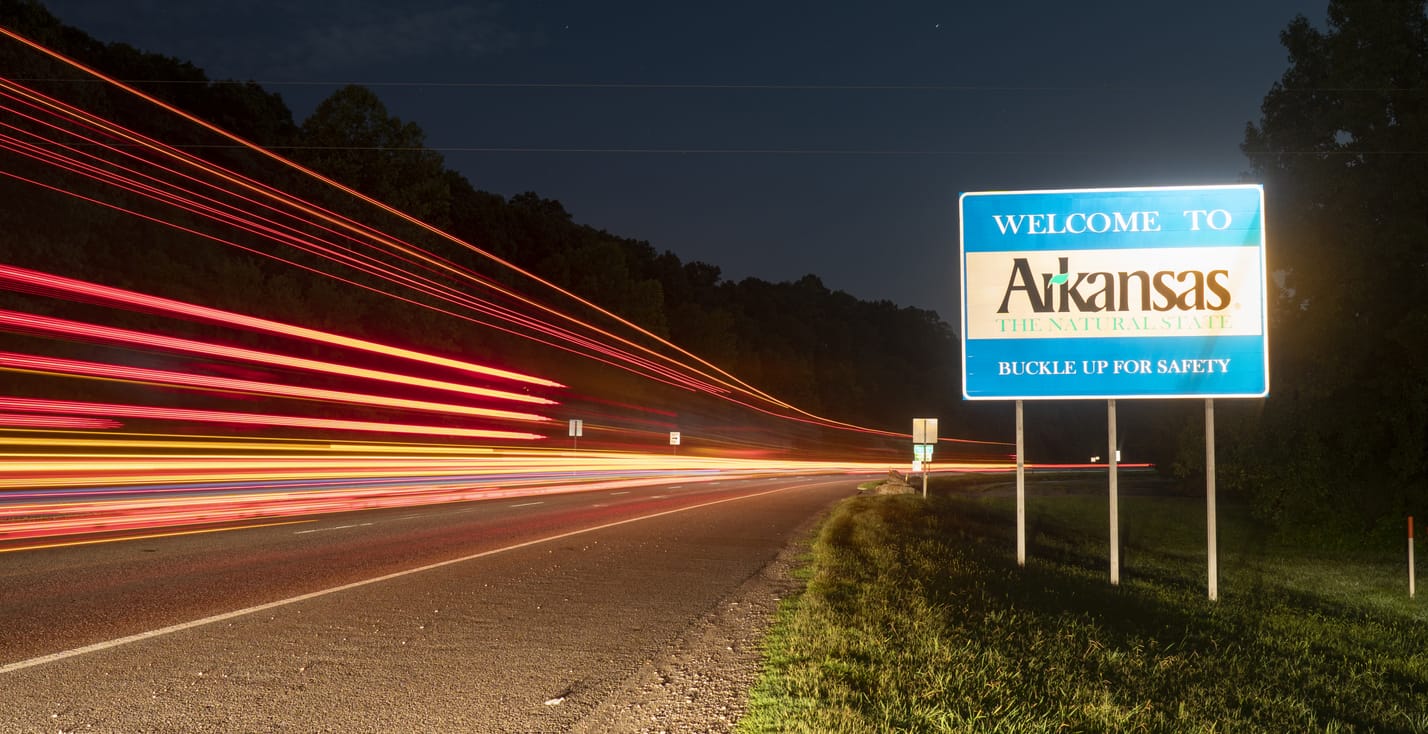 Arkansas is currently nicknamed The Natural State or The Land of Opportunity. It is also well-known for its former nickname The Bear State. The state tree is the Pine, the state bird is the Mockingbird and the state flower is the Apple Blossom. The state motto is 'The People Rule' (Latin: Regnat populous).
Shipping to the State of Arkansas to Missouri
Nicknamed the Show Me State, Missouri was instituted into the union in 1821 as part of the Missouri Compromise. The state is an important hub of transportation and commerce in early America through the Mississippi and Missouri Rivers. The Gateway Arch in St. Louis is a monument to Missouri's role as the "Gateway to the West." St. Louis, Missouri, is abode to the Anheuser-Busch, the maker of Budweiser beer, and proud to hold the largest beer-producing plant in the country.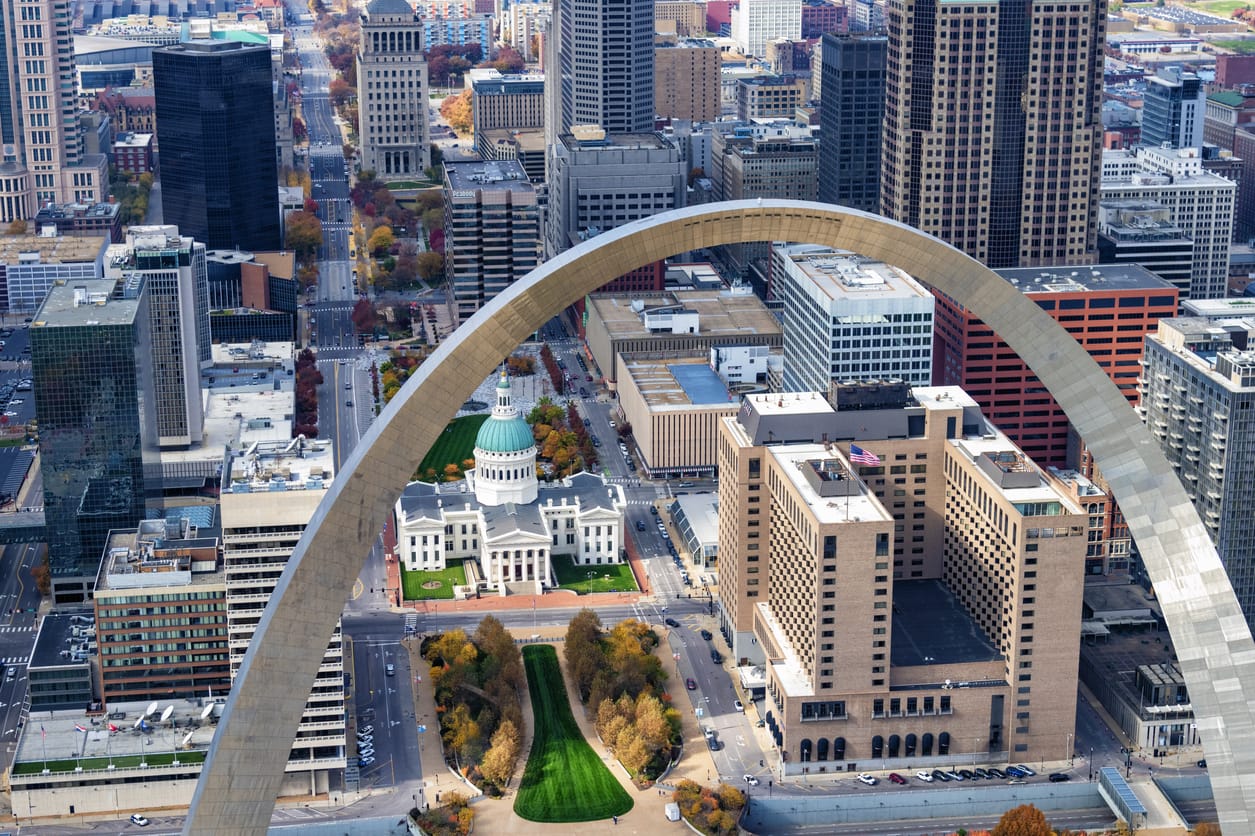 Missouri has bounding lines with eight states, most with Tennessee. Iowa stands to the north, Illinois, Kentucky and Tennessee (en route to the Mississippi River) to the east, Arkansas to the south and Oklahoma, Kansas and Nebraska to the west. The state capital is Jefferson City. And the state motto is Salus Populi Suprema Lex Esto ("The welfare of the people shall be the supreme law").